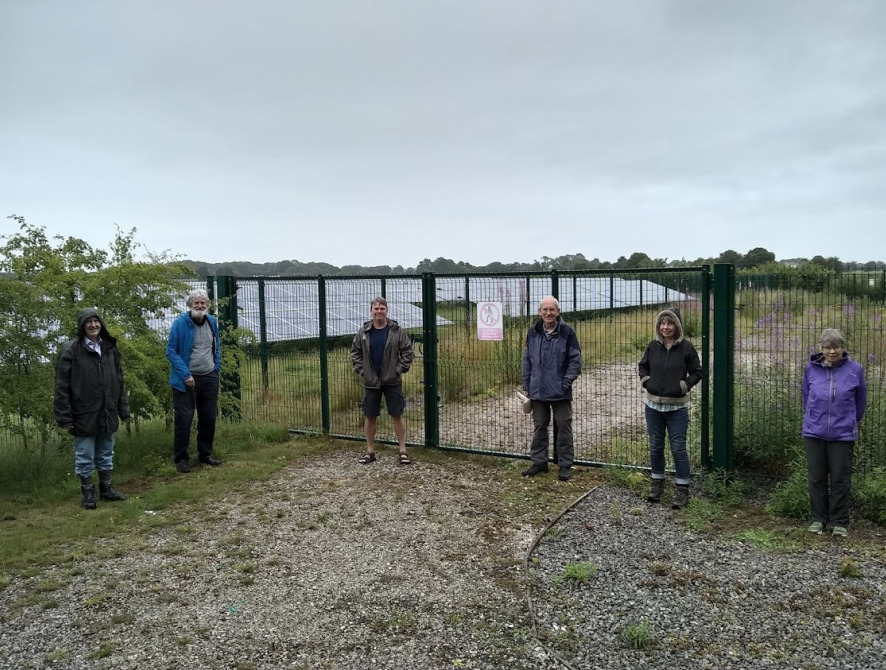 A 10MW solar farm in Shropshire is to be managed by a new community energy group, it has been announced this week.
Shropshire & Telford Community Energy (STCE) has been founded to manage the Twemlow site as part of Community Owned Renewable Energy Partners' (CORE) project to bring renewable energy into community ownership, with CORE itself being a social investment partnership between Big Society Capital and Power to Change.
Founding members of the STCE made their first site visit on Saturday (18 July), having been working primarily through virtual meetings and webinars due to COVID-19.
The process of acquiring the asset is still being finalised, and later in 2020 a share offer will be issued to allow local people to invest directly in the project, bringing it fully into community ownership.
Founding member Nick Saxby, said: "I've been aware of the site for many years, and drive past it often, but it's exciting to now be so involved in its future. It was great to finally get to visit, meet the landowner, and talk face-to-face with my STCE colleagues".
Twemlow has been associated with CORE for some time before this week's announcement of the creation of STCE. In March, it was one of six community-run solar farms – all supported by CORE – that together advanced a total of £195,000 in community benefit funds in order to support their local communities through the COVID-19 crisis.
CORE recently celebrated the connection of the UK's first subsidy-free community solar farm, Creacombe, in partnership with Yealm Community Energy.