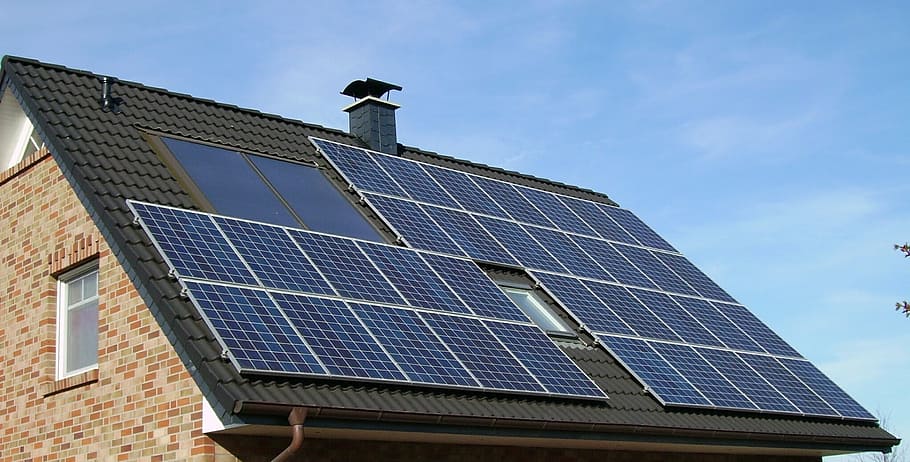 The UK solar market has seen substantial growth over 2022 with Good Energy highlighting "near record levels" of installations with an increase of over 125% year-on-year to 132,000.
Disclosed within its preliminary results for the 12 months ended 31 December 2022, the 100% renewable energy supplier revealed this figure had only been bettered by the record highs witnessed in 2015.
The majority of these installations came from domestic installs which accounted for 88% of the total. Good Energy believes these have been conducted by people attempting to avoid the volatile energy market by producing renewable energy at home.
"As the UK's second biggest solar power payments company with more generator customers than supply, and which paid out a record amount to renewable generators in 2022, we are already the go-to energy company for solar generators," Pocklington said.
"There is a potential £5 to £10 billion growth market in clean energy technology installations among climate conscious customers. We are ideally positioned for this and are kitting homes out homes with solar panels and batteries now and plan to install 12,000 heat pumps by 2026."
Alongside this, due to rising wholesale costs across 2022, Good Energy saw revenues increase by 70.3% year-on-year to £248.7 million in 2022. This was a result of the wholesale market.
The energy crisis started in 2021, but following the Russian invasion of Ukraine, it heightened in severity. With wholesale gas and fossil fuels being cut from Russia, this led to volatility within the wholesale market leading to a surge in energy prices.
As a result, energy companies' profits soared. BP more than doubled its annual profit in 2022 to £23 billion, whereas Shell recorded its "highest-ever" annual profits amounting to £32.2 billion.
The crisis had an impact on electricity costs and thus Good Energy and other renewable electricity suppliers saw an increase in revenue as a direct result.
2022 also saw growth for EV mapping service Zap-Map, of which Good Energy is a majority shareholder. The service saw a 63% increase in the number of registered users to over 550,000.
Alongside this, Zap-Map completed a £9 million Series A fundraise with Fleetcor, which valued Zap-Map at £26.3 million post money equity value. Adding to this positive traction for the UK's EV market, Zap-Map recently recorded an estimated 33% increase in EV chargers in December 2022 from November 2021.
"2022 was an enormously challenging year in energy. The knock-on effects of the Ukraine conflict saw energy prices surge, driving increased costs which we were forced to pass on to supply customers in the form of price rises. Therefore, the vast majority of Good Energy's positive performance came from areas other than energy supply," said Nigel Pocklington, CEO of Good Energy.
"We have made significant strides in delivering on our strategy to become a leader in green energy services, and this momentum has continued with strategic milestones already achieved in the first quarter of 2023."
This article first appeared on Solar Power Portal's sister publication Current±.
Solar Power Portal's publisher Solar Media will host the Renewable Energy Trading Summit on 6-7 June 2023 in London. The event will explore PPA structuring, revenue risk management strategies, renewable energy certificates, and much more. For more information, go to the website.