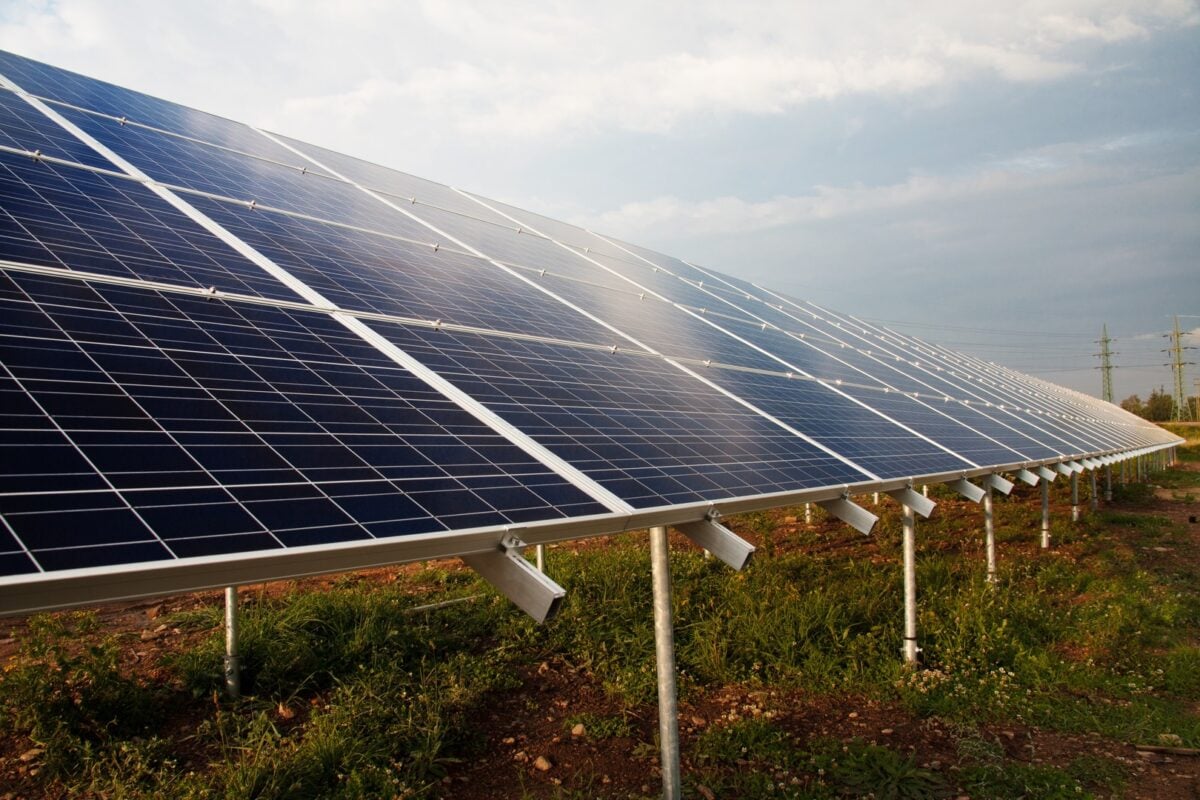 The UK will need to deploy 80GW of solar to meet net zero according to a new whitepaper.
The whitepaper – released by consultancy Atkins – looked into the capacity of each generation type needed to meet net zero, as well as the rate of deployment.
It found that 80GW of solar would be needed at a run rate of 2.67GW/yr, however the run rate in 2019 came in at just 0.26GW/yr for solar PV, only 10% of the target outlined by Atkins.
The whitepaper pointed to the 257MW of total new solar capacity in 2019, of which 81.9MW was in large installations. It went on to praise the technology for being simple in engineering terms, having low development costs and responding quickly to changes in the subsidy regime, stating it is possible to accelerate deployment.
It also outlined how 15-30GW of battery storage would also be required for net zero, helping to mitigate the intermittency of solar PV as well as wind. According to the whitepaper, more solar is required than wind, with Atkins stating that 75GW of offshore wind at 2.5GW/yr is needed and 20GW onshore wind at 0.67GW/yr.
Dr David Cole, market director for power generation assets, nuclear and power at Atkins, said the UK had become a global leader in deploying renewables thanks to market intervention in the offshore wind industry lowering construction and electricity cost.
"Similar intervention is now required across nuclear, new technologies and other energy sources so that the UK energy industry can construct the above number of facilities in enough time".
Currently, the build rate for power generation is less than half the required rate, according to Atkins, with its whitepaper stating: "When we face an enormous challenge and uncertainty people often ask, 'what is plan B?'. The truth is we don't have Plan A."
Atkins is therefore calling on the government to create an energy system architect (ESA) that brings detailed and risk-based engineering judgement to the development and implementation of net zero. This ESA would set out a broad framework with likely bands of capacity for each technology in an integrated system in a bid to provide market confidence and guidance.
"In the midst of a global crisis, it can be overwhelming to think of future targets, but climate change is not going to fade away and thirty years is not a long time – we must act now; the government must act now," Cole added.