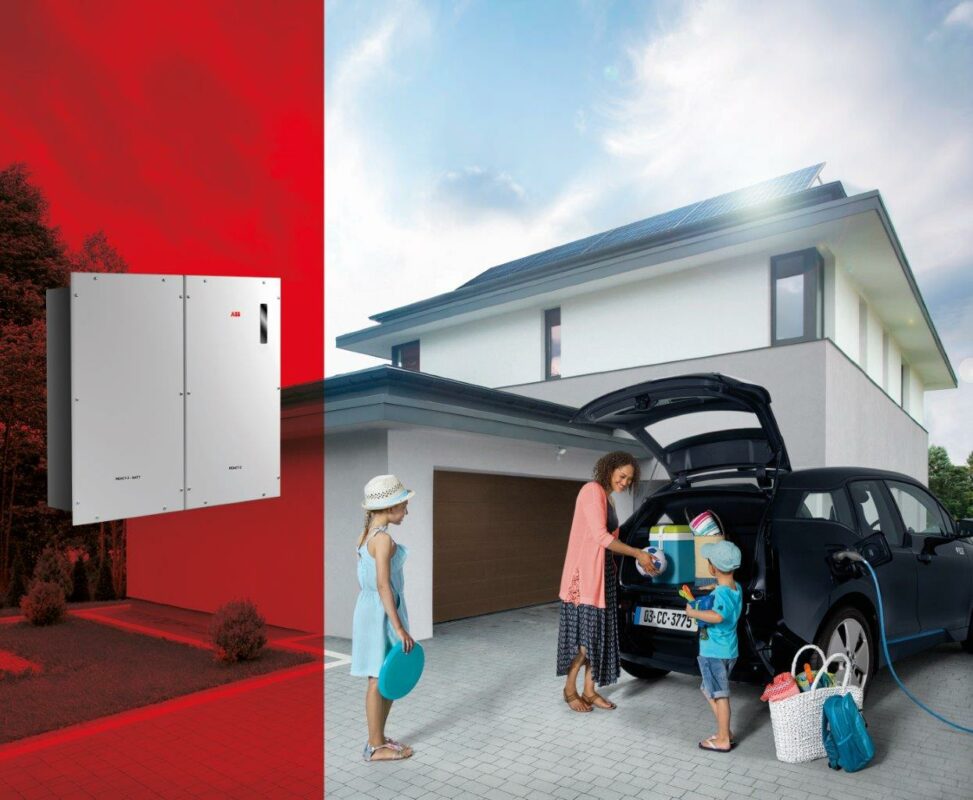 ABB has launched a new solar inverter with the capability to accommodate up to 12kWh of energy storage to increase the self-sufficiency of homes.
The REACT 2 inverter and energy storage solution includes a high-voltage Li-ion battery with a modular design that can be scaled up from 4kWh to suit the needs of any household. ABB says this can boost self-reliance up to 90%, significantly reducing electricity charges.
Tarak Mehta, president of the electrification products division at ABB, said: "We know that prosumers want to harness energy and store it until needed. The growth in self-consumption is one of the most exciting trends in renewables, driving greater demand for integrated and efficient battery storage.
"We have responded to this with our new high-voltage solution, which not only delivers energy savings of up to 90% but will flex and grow as consumer demands change."
He added that the ability to install REACT 2 in both AC and DC formats offers "the perfect solution" for new systems or the retrofitting of existing photovoltaic systems.
The new product also incorporates ABB's cloud-based of digital solutions, ABB Ability, to provide home owners with complete control over their solar power usage to avoid consumption peaks to fully use the capacity of the energy generated.
REACT 2 also transfers the information on solar energy, home consumption and battery status over a wireless network to the ABB-free home system which can control other home devices.
It can also be used to power electric vehicle charging solutions, such as the recently released ABB AC wallbox, and activate new smart functionalities based on energy information.