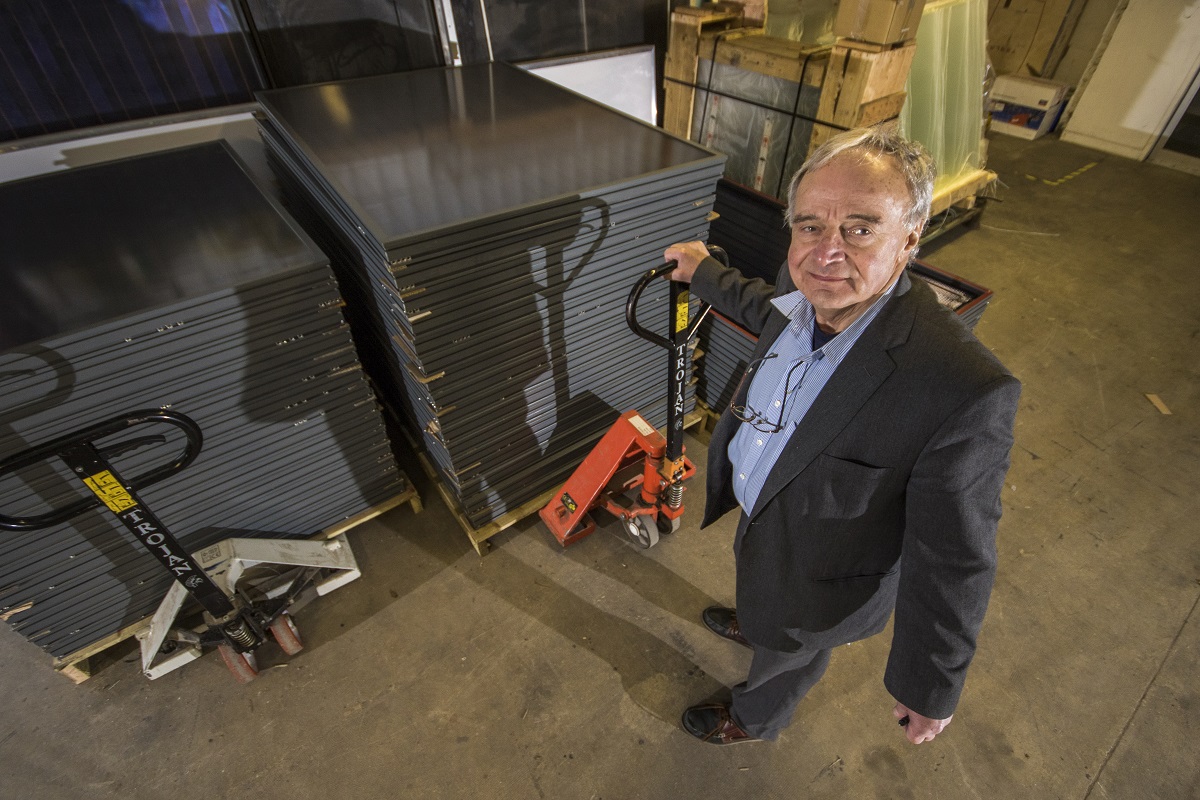 Solar thermal manufacturer AES Solar has opened a new office in the Scottish capital of Edinburgh as it looks to expand its presence.
AES will today open its first location outside of its native Forres, Moray, where its head office and manufacturing facility is based.
The company said it was branching out into new areas of the country having secured an increasing amount of work in Scotland's central belt.
James Di Sotto, commercial director at AES Solar, said the new office made "operational sense" and described it as the "next step" in ensuring the company's future growth.
"AES Solar already do a significant amount of commercial work in the central belt and throughout Scotland, so opening an office to build our presence and customer base in the region was the next natural step in our growth," he said.
AES intends to staff the Edinburgh office with a rotation of existing members of the team based in Forres, however managing director George Goudsmit said the company could look to appoint a full-time member of staff in Edinburgh later this year.
"What we are certain of, is that having a presence in the Scottish capital will create additional work for our existing central belt installers and surveyors," Goudsmit added.