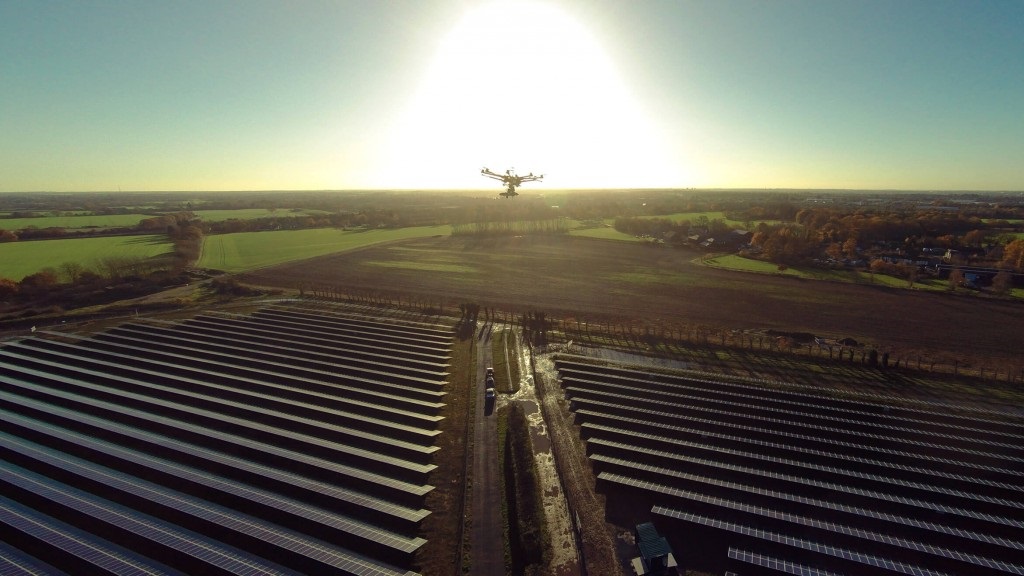 Solar PV and other renewables will increasingly benefit from artificial intelligence (AI) and could completely overhaul the design, development and deployment of the technologies, a new report has claimed.
The 'Making Renewables Smarter: The benefits, risks, and future of artificial intelligence in solar and wind' report, published by testing and technical advisory firm DNV GL this morning, explores the applications of AI and machine learning in the renewables space.
It concludes that as the industries are data-rich environments, they stand to benefit hugely from technological advances AI stands to offer, particularly in the fields of resource forecasting, control and predictive maintenance.
There is particular potential in the field of O&M. Advanced, autonomous robotics could conduct remote inspection and maintenance of solar farms communicating with on-the-ground units equipped to reveal specific faults.
AI could also be engaged to conduct accelerated due diligence procedures, significantly reducing the time it takes to consider and analyse planning and investment decisions.
DNV GL also paints the picture of a future when the entire supply chain could be automised, allowing modules to be shipped to locations and assembled by an army of robots with different tasks.
The application of fields like AI and machine learning would, DNV GL has claimed, drive costs out of the entire development, production and delivery of solar and onshore wind farms.
Lucy Craig, director for technology and innovation at DNV GL – Energy, said that the potential for these applications could create new operating efficiencies and new, disruptive business models.
Elizabeth Traiger, co-author of the report, added: "Solar and wind developers, operators, and investors need to consider how their industries can use it, what the impacts are on the industries in a larger sense, and what decisions those industries need to confront."