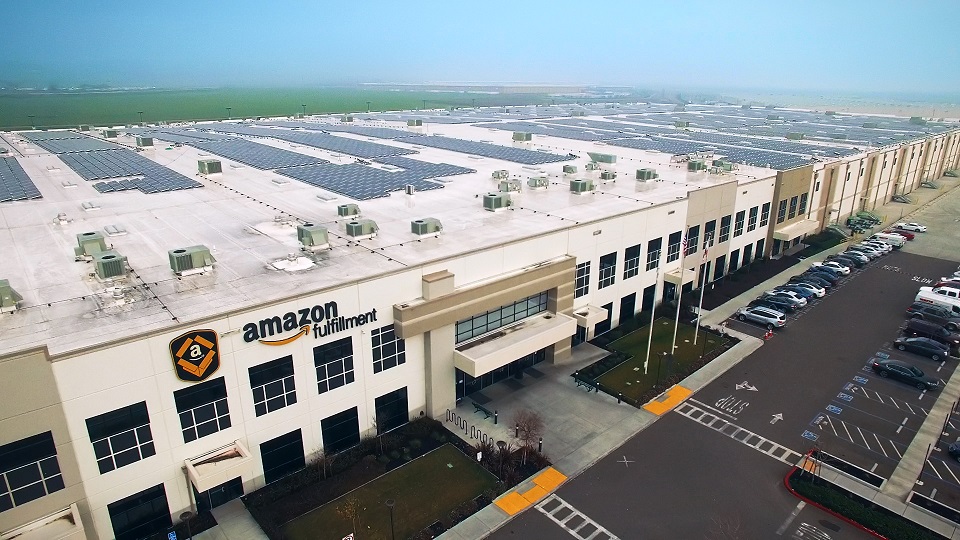 Amazon has received planning approval for its latest solar and storage project, which will see a ~3.6MW array installed on the roof of Coalville site in Leicestershire alongside a battery storage system.
Approval was granted by North West Leicestershire District Council last month for the installations at the recently built large distribution centre. The solar PV system is predicted to generate 3,073,000 kWh/annum, contributing almost a third of the total site demand.
The size of the Tesla battery system to be used was not clear from the planning documents, however proposed building elevations suggest a system comprised of 15 Powerpack units, just over half the size of the 3.77MW battery proposed for Amazon's Tilbury fulfilment centre.

The project is the latest to emerge from the retail giant's deployment plans revealed last month but first reported by Solar Power Portal in July.
The company plans to install 20MW of rooftop solar across its UK fulfillment centres within the next 18 months alongside battery storage aimed at delivering local and national flexibility services.
In July Amazon had submitted planning documents for new installations at three of its fulfillment centres with a combined capacity of 3MW. This was followed a month later by a single 4MW rooftop array to be installed with a 3.77MW Tesla battery and with the addition of Coalville, over half of its targeted 20MW has been accounted for.