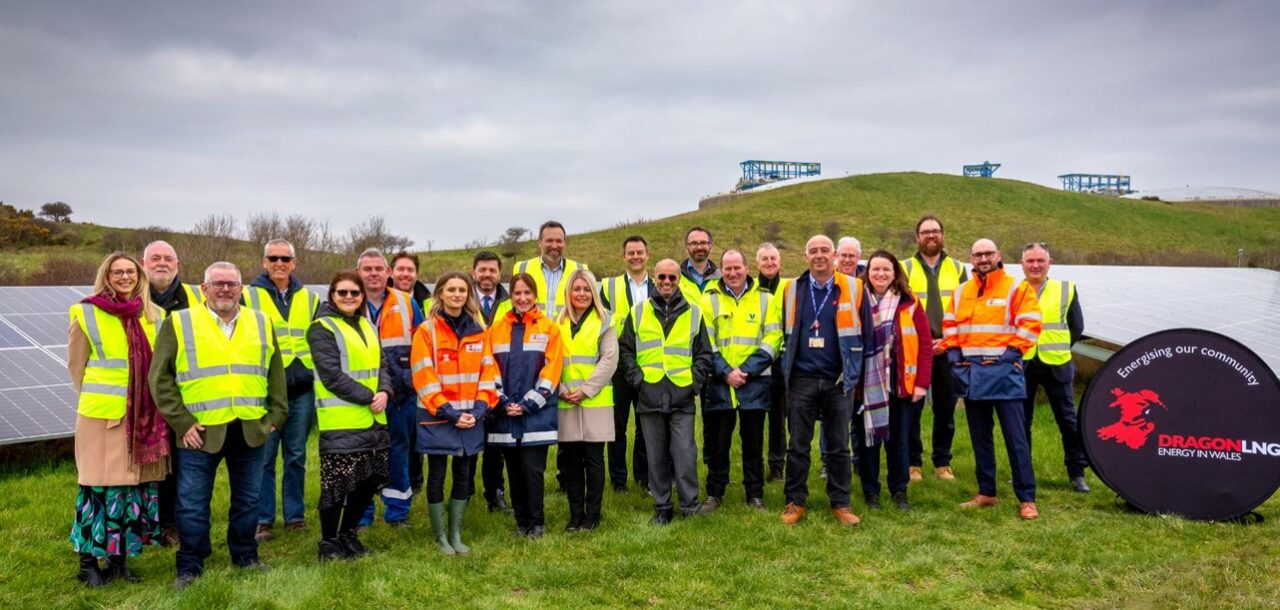 Solar and battery storage company Anesco has energised a 10MW solar farm in Milford Haven, Pembrokeshire, to supply Dragon liquefied natural gas (LNG) with green energy.
Via the use of the solar farm, Dragon LNG will look to decarbonise its operations and transition the area into a net zero LNG Terminal by 2029.
The solar farm has been designed and constructed by Anesco and features 18,500 panels and will provide around 9% of the terminal's energy needs whilst supplying energy to neighbouring businesses.
Anesco will provide ongoing operations and maintenance services to ensure the installation continues to operate at its optimum efficiency.
"It has been a pleasure to work with Dragon LNG on this project and to support the successful first steps of the terminal's transition to renewable energy," said Hildagarde McCarville, CEO of Anesco.
"The project has received a fantastic response from the local community and we look forward to continuing our partnership to further support Dragon with its net zero ambitions."
The project has incorporated a number of biodiversity factors to support local wildlife and at-risk species around the site.
"Energising the solar farm is a significant milestone and the result of a highly motivated team achieving this important project safely," said Simon Ames, managing director of Dragon.
"Working with industry partners, educational institutes, and governmental bodies we are committed to not only playing our part in achieving net zero but continuing to develop local skills and employment opportunities in South Wales for many decades to come".
Anesco has been growing its renewable portfolio in recent months and just last month signed its first battery optimisation deal with Gresham House, for two assets with a combined capacity of 15MW for example.
Elsewhere, Anesco had its first battery energy storage facility in Scotland approved in November, with the 50MW site set to be built close the Rothienorman village in North East Scotland. 2022 was a busy year for the company, with developments including selling its 20MW Devon-based site to Gresham House in August and Shell confirming it was intending to purchase 100MW of solar farms developed by Anesco in the same month.
Solar Power Portal's publisher Solar Media will host the UK Solar Summit on 27-28 June 2023 in London. The event will explore UK's new landscape for utility and rooftop solar, looking at the opportunities within a GW+ annual market, and much more. For more information, go to the website.