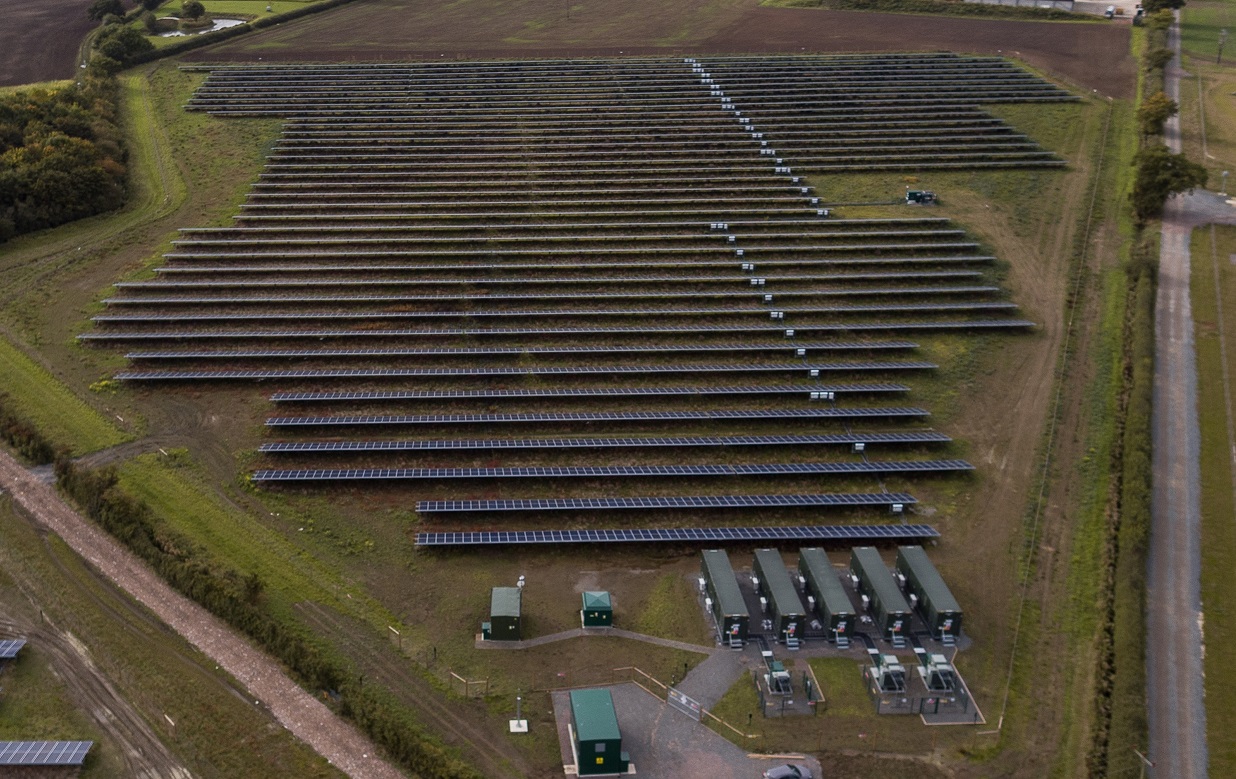 Anesco has sold on its subsidy-free Clayhill solar farm to GRIDSERVE in a "major step" towards becoming a service provider over asset owner.
Whilst an Anesco spokesperson could not confirm the exact figure of the transaction, when contacted by Solar Power Portal the spokesperson did state that it was a "multi-million-pound" deal between the two.
Clayhill, which consists of 10MW of solar PV co-located with a 6MW energy storage facility, was built in Bedfordshire in 2017, allowing Anesco to lay claim to the development of the UK's first subsidy-free solar farm.
Some of the electricity generated by Clayhill is now to go towards powering GRIDSERVE's maiden Electric Forecourt in Braintree, a site consisting of 24 ultra-fast 350kW electric vehicle chargers alongside a variety of facilities such as a coffee shop and airport-style lounge.
Construction on the site began in March, with plans for 100 of such forecourts to be built around the country. The company recently recieved multi-million funding from Hitachi to further its Electric Forecourts as well as its solar farm development.
Jeremy Cross, chief commercial officer at GRIDSERVE, said that the addition of Clayhill to the portfolio will help the company to "guarantee that the amount of energy used at our Electric Forecourt in Braintree has been generated from zero carbon solar power".
Clayhill is GRIDSERVE's first acquisition of an operational solar farm, although it has developed sites such as the hybrid solar-plus-storage site in York completed last year that uses both trackers and bifacial solar panels.
Anesco is to continue O&M of Clayhill as part of a 20-year agreement with GRIDSERVE, with the sale of the farm representing another step in its transition from an asset owner to services provider.
Anesco has developed 115 utility-scale solar and energy storage projects to date, with a total capacity of over 750MW. Whilst it invested directly in a number of projects to help support the advancement of the UK's subsidy-free markets, according to the company, it is now selling these assets to focus fully on its core offering of providing full lifecycle engineering services to solar and energy storage markets.
Whilst Clayhill's development was a "landmark achievement for the industry", according to Anesco CEO Mark Futyan, "moving from being an asset owner to a services provider was always our intention and the sale of Clayhill forms a significant part of that".
He added that the farm had "proven to be a solid investment" but that the transaction will help to fuel growth by enabling the company to bring new projects into being and expand its O&M, asset optimisation and ECO divisions.