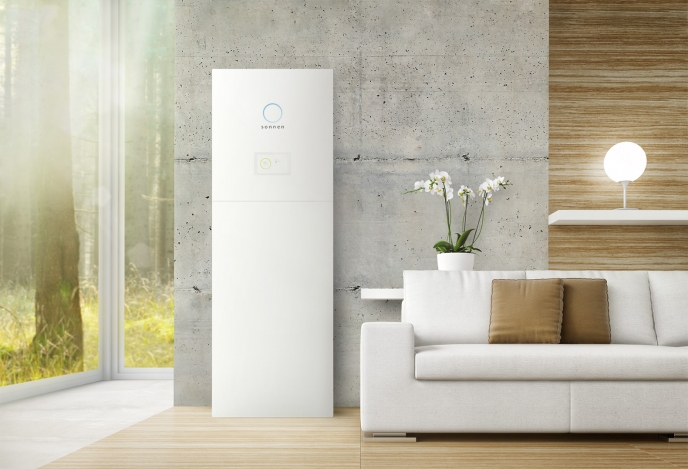 Anesco has targeted the UK's domestic solar-plus-storage market with a new 'at Home' offering comprising a raft of clean energy technologies.
Solar and battery storage will be combined with heat pumps, EV charging technologies and an auto-switching energy tariff service to offer consumers a tailored energy service to not only decarbonise, but save money on utility bills.
The company said recent trials of the service saw households reduce their energy bills by around 40% which, when combined with payments made under the Renewable Heat Incentive, saw them become 'cost neutral'.
Household carbon emissions also fell by around 60% and Steve Shine, executive chairman at Anesco, described the package as a "route to low carbon living".
"It's no surprise that we are already seeing interest among those with existing solar panels and electric vehicles, as our system helps close the loop, maximising the benefits and returns.
"We are expanding into the domestic market to meet the growing appetite among consumers for smart energy management and renewable technologies that will support energy self-sufficiency and improve the carbon footprint," he said.
The launch of 'Anesco at Home' marks the first time the company has directly targeted the UK's residential solar market, having previously been engaged in the utility- and commercial-scale sectors.
Anesco is currently handling all domestic installations on behalf of its customers, which comprise local authorities and housing associations.
When contacted by Solar Power Portal, a spokesperson for Anesco said that no particular supply partnerships had been penned with component manufacturers.
In launching a comprehensive domestic service, Anesco is entering a market that is quickly becoming one of the key battlegrounds for UK solar. Heavyweight companies such as E.On and Nissan have already launched product packages for the UK market, while other companies like Social Energy have also introduced smart solar packages.
The launch also comes just months after Anesco completed an internal restructure, combining its behind- and front-of-the-meter storage units which had previously been separate.