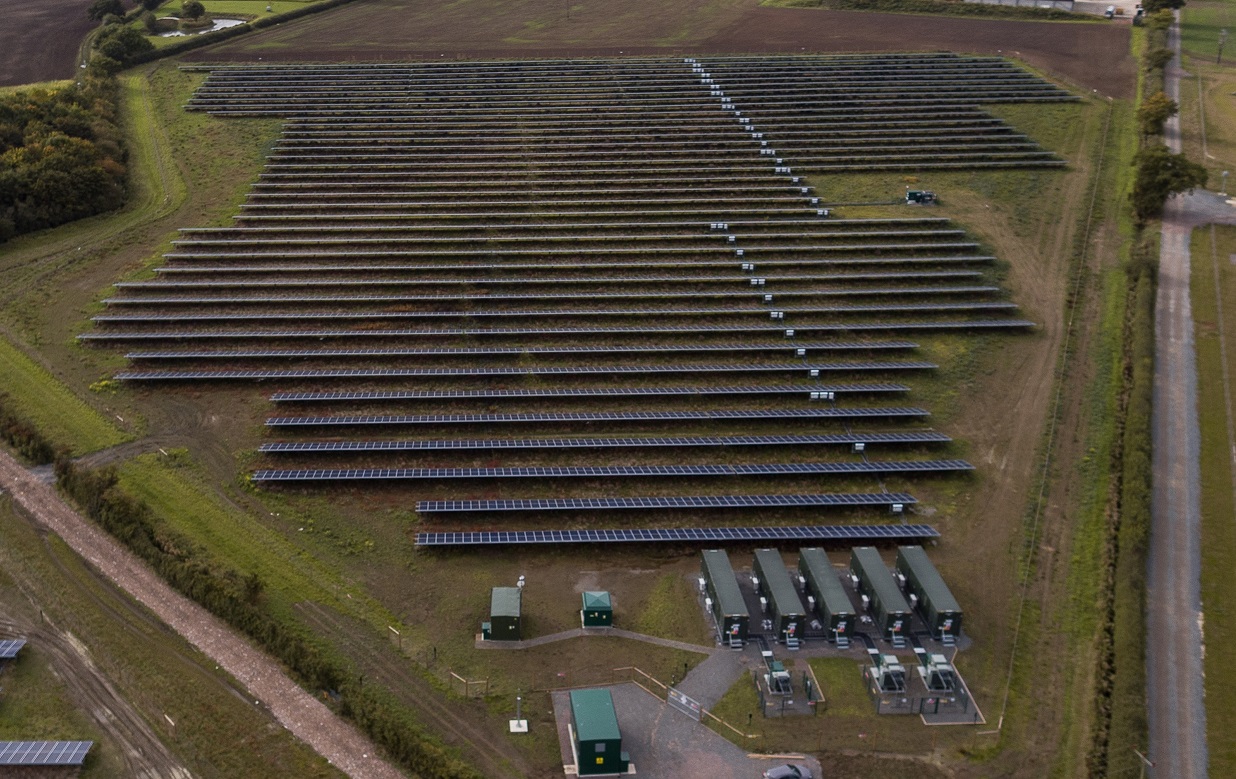 UK-based renewables developer Anesco has laid claim to the country's first subsidy-free solar farm, a 10MW site near Flitwick in Bedfordshire.
Clayhill Solar Farm was developed by Anesco in just 12 weeks with work being conducted over the course of this summer and, crucially, after the Renewables Obligation scheme had closed to new applicants.
"For the solar industry, Clayhill is a landmark development and paves the way for a sustainable future, where subsidies are no longer needed or relied upon. Importantly, it proves that the Government's decision to withdraw subsidies doesn't have to signal the end of solar as a commercially viable technology," Steve Shine, chief executive at Anesco, said.
The site – which has been shortlisted for this year's Solar Power Portal Awards in the Ground-mount Solar PV Project category – is co-located with a 6MW battery storage facility which the company said was crucial to being able to make the development economically feasible without subsidy support.
Shine also paid testament to the firm's supply chain in assisting with what he dubbed a "landmark" achievement for UK solar.
"Given our extensive experience with solar and storage projects, we took a fresh look at how we could finance and develop Clayhill without needing a renewables subsidy. We sought the views of our supply chain and with them looked at every aspect of the project – its design, the technical specifications, the use of the very latest technology and the costs of the various components," he said.
Chinese manufacturer BYD supplied both the solar panels and the battery storage units while Huawei supplied the inverters.
The Huawei-built inverters are also considered to be a crucial factor in the site's subsidy-free natures. Anesco said it was the first time the manufacturer's "ground-breaking" 1,500V inverters have been deployed in Europe and are used to maximise power conversion.
Climate change minister Claire Perry is to formally open the site at a ceremony later today and she described the development as a "significant moment for clean energy in the UK".
"Solar panels already provide enough electricity to power 2.7 million homes with 99% of that capacity installed since 2010. The Government is determined to build on this success and our ambitious Clean Growth Strategy will ensure we continue to lead the world on the transition to a low carbon economy," she added.
Solar Power Portal will be reporting live from the Clayhill Solar Farm opening later today, so be sure to check in for more detailed analysis of the site and its development.