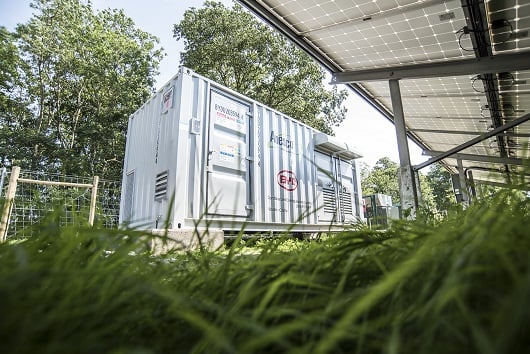 Anesco has continued to rack up utility-scale storage work after agreeing to retrofit 10 of Ancala Partner's arrays with battery units.
With a combined capacity of 12MWh, the batteries will be used to provide grid balancing and frequency response services to National Grid through upcoming tenders, although specific mechanisms – such as EFR or demand turn-up – were not disclosed.
Lee Mellor, director at Ancala Partners, said the addition of battery storage units was a "great example" of how the firm could add value for investors through "proactive management of assets".
Mellor's view defies other investors who have previously been pessimistic about the present investment opportunity for utility-scale battery storage retrofits, considering the technology to be too nascent and revenue streams too few to be currently bankable.
Nevertheless, Anesco executive chairman Steve Shine said it was an "exciting time" for the UK's domestic battery storage sector.
Earlier this month Anesco announced a landmark deal with LimeJump under which it will deploy 185MW of battery storage capability by the end of 2018.