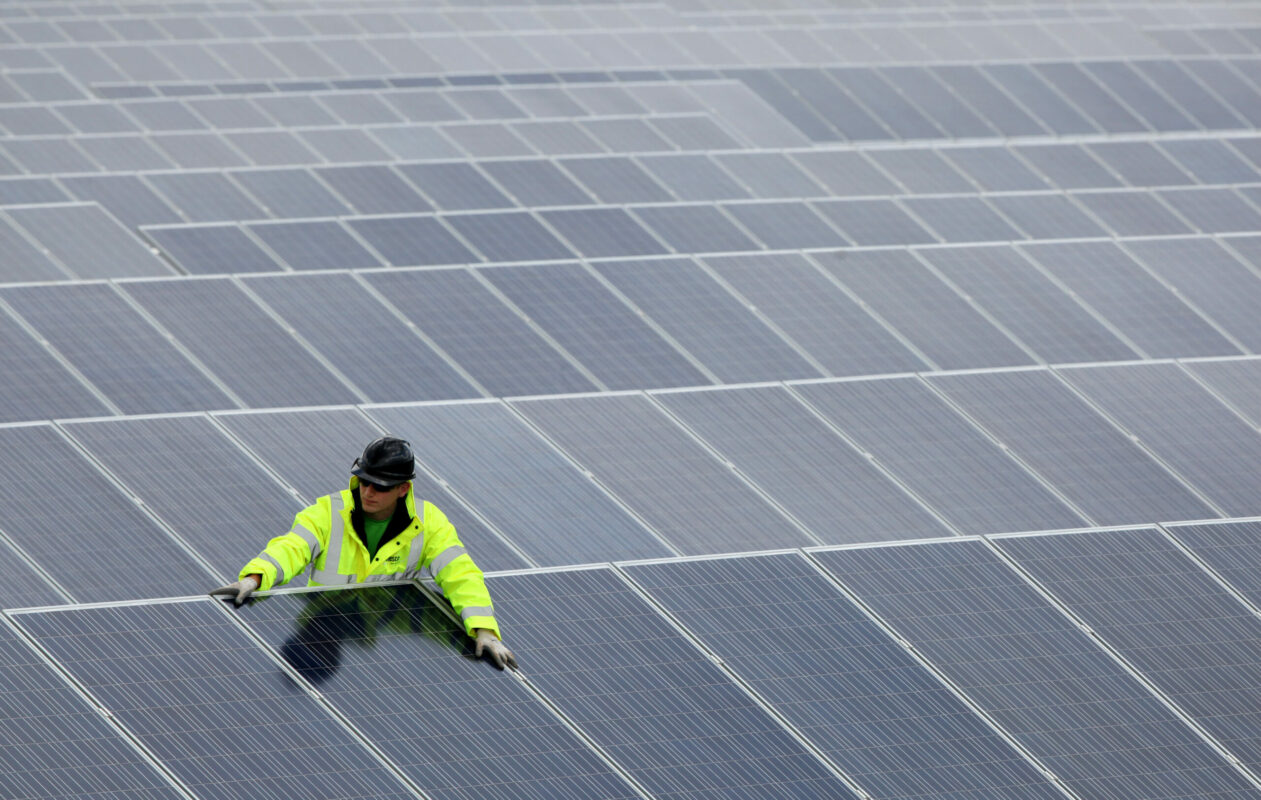 Anesco has signed new contracts to provide O&M services to ten sites, with a total capacity of 71MW, for Foresight Group and Alpha Real Renewables.
This addition brings the number of assets managed by the company to over 22,000, and means it manages just shy of 1GW of solar and storage in the UK.
Commenting on the news, Julian Elsworth, senior portfolio manager at the Foresight Group, said: "We've been working with the team at Anesco for many years now and we're very happy with the O&M services provided.
"Ensuring our renewable assets are operating at their optimal efficiency is of the utmost importance to us, so it's crucial we have a team looking after them who react quickly but also help manage those assets in a way that optimises their performance."
Anesco already provides technical and commercial asset management for 18 of Foresight's solar farms, and this contract will see this rise to 24.
Alpha Real Renewables also has a pre-existing partnership with the solar and battery storage company. This new O&M contract will see the total capacity managed by Anesco for the company rise to 81MW.
Steve Shine, Anesco executive chairman said that they were "delighted" to have expanded their contracts with both Foresight Group and Alpha Real Renewables.
"Our proactive approach, combined with the results we achieve for our clients, is the reason our portfolio continues to grow, with our constructed projects performing an average 6.1% better in yield per year."
Anesco has been expanding its operations over the last year, as well as hitting a number of new milestones. It began to target the UK's domestic solar-plus-storage market with a new 'at Home' system comprising a raft of clean energy technologies, and completed its largest utility-scale battery storage site to date in June, a 20MW/20MWh project near Manchester.
Matt Harvey, Anesco head of O&M added: "As a sector, renewables O&M has undergone a significant transformation in recent years. Modern O&M best practice is about maximising yield, through a complex process based on extensive data analysis and modelling.
"In the future, technologies such as AI and data mining will offer even greater opportunities, which is why this is an area we continue to invest heavily in."
Recently the company announced that it has restructured its debt in a bid to realise further growth in 2020.