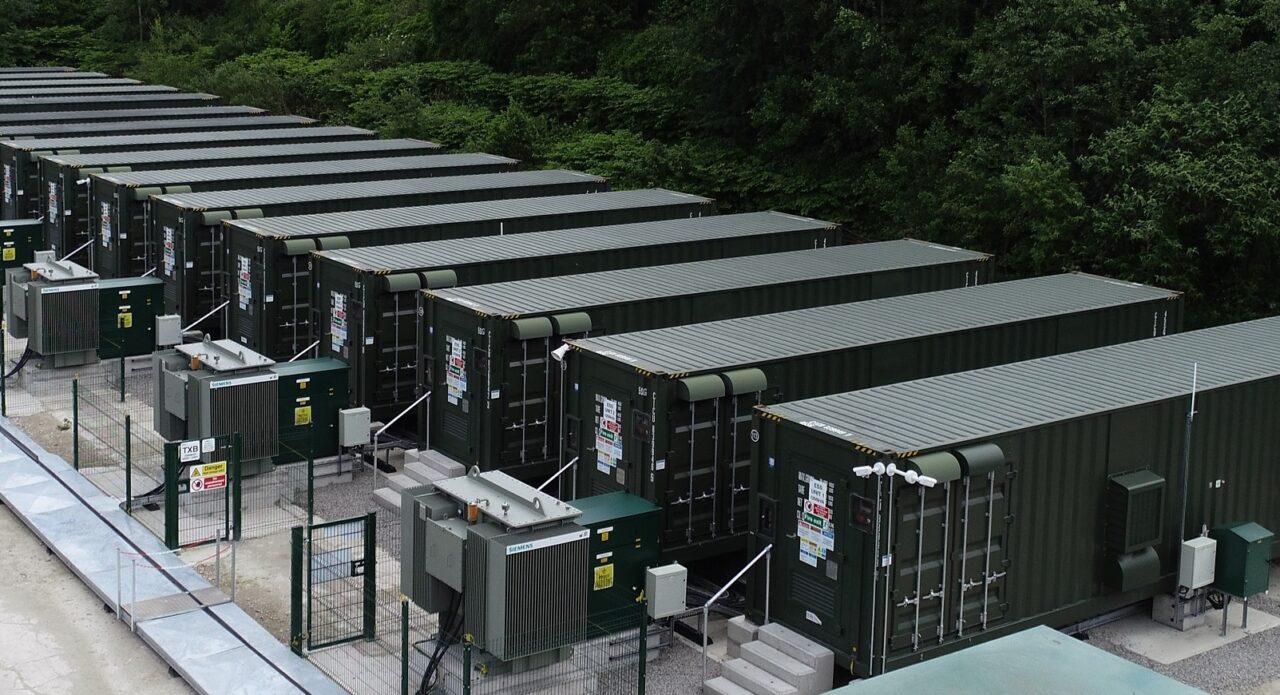 Anesco is to build and maintain 100MW of battery energy storage for JLEN and Foresight Solar Fund Limited (FSFL).
This includes two 50MW sites, the first of which will be in Melksham, Wiltshire, adjacent to FSFL's existing Sandridge solar park. This site was acquired by JLEN and FSFL through a 50:50 equity co-investment in May, marking Foresight's first battery storage acquisition as it looks to diversify its portfolio.
The second site will be the West Gourdie, Dundee battery storage facility, which at just under 50MW will be one of the largest battery storage facilities in Scotland. JLEN acquired 100% of an equity stake in Gigabox South Road in March, which included the development rights to construct the West Gourdie project.
Both sites will be fully operational by autumn 2022, with all engineering, procurement and construction (EPC) set to be handled by Anesco. Additionally it will provide operations and maintenance (O&M) services for an initial four year period.
Anesco's business development director, Sarah Webb, said they were delighted to be working on the two projects with Foresight.
"Interest in our EPC and O&M capabilities for third party assets remains high. These two sites add to our growing EPC pipeline, including 150MW of self-developed storage assets we're set to commence construction on shortly."
The development of both battery storage assets builds on Anesco's existing relationship with the Foresight Group, as it currently maintains 27 solar farms totalling more than 200MW on their behalf. This includes the 50MW Sandridge solar farm, which sits next to the upcoming battery development.
"Foresight, on behalf of its managed funds, continues to see opportunities in the UK storage market," said Chris Tanner, partner at Foresight.
"The business case for such opportunities is supported by key fundamental drivers, largely driven by increasing levels of intermittent generation on the system. With the UK making legally binding commitments to achieve net zero by 2050, these trends are only expected to increase over the long term."
JLEN is also looking to expand its battery storage portfolio, having raised £56.9 million through an oversubscribed share placing in May.
Anesco has now constructed more than 100 solar farms and 30 energy storage facilities, as well as providing O&M to more than 24,000 sites. In addition to these sites, in September it got given the green light from Brentwood Borough Council for the development of a 50MW battery storage asset.