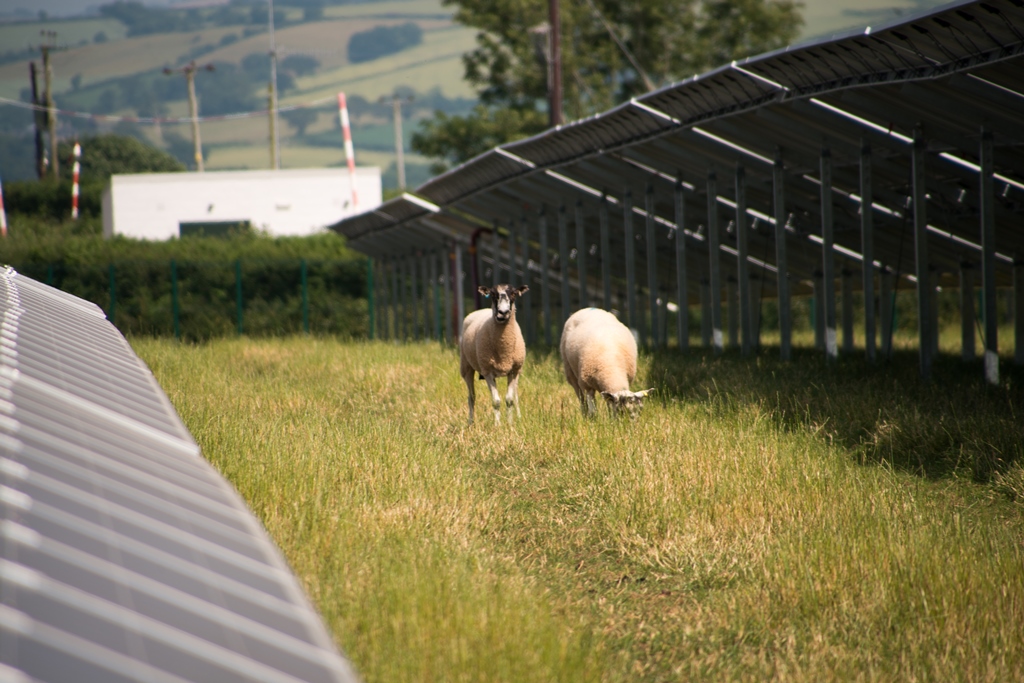 As Europe's solar sector continues to build – some 6.7GW of capacity was added in 2016 – so too does it mature. Far from the cottage industry it was just a couple of years ago, it is now a key strategic market for economies across the Eurozone.
It's that maturation which is the driving force behind two of the industry's most prominent buzzwords; standardisation and digitalisation.
Their premise is simple enough. As the industry matures and consolidates, standard or best practices are starting to emerge and should be adopted for the good of the sector. To that end greater digitalisation will also be adopted, effectively enhancing the levels of data collected and analysed which will, in turn, help asset managers optimise their plants.
But in practice it is not that simple.
The operations and maintenance market in particular is awash with competing providers all offering different levels of service at different prices. In the UK O&M costs have fallen dramatically as suppliers grab at scale and while the price war is not quite as intense in continental Europe as it might be in Britain, price pressures are still being felt.
Riccardo Amoroso of Enel Green Power, itself a significant holder of assets globally, told Solar Power Portal that costs and quality were two of its principle concerns when selecting service providers, and that consolidation in the industry was driving prices down, but creating greater fragmentation.
Alectris' Vasilis Papaedonomou says that an average price for O&M is "impossible" to determine given everything that contributes towards deciding a contract and, the focus must now fall on the sell side to provide certainty.
He adds that with the industry – and particularly the O&M sector – growing ever larger, now is the time for providers to start "talking the same language" when it comes to services and agree on a minimum set of standards.
"The key term is standardisation. Once we're sure we speak the same language we'll have much healthier competition. Right now people are comparing different things and it's not apples with other apples," he says.
The detractors will argue that standardisation in a sector as complex as O&M will be difficult to achieve. Solar's often frantic build phase has created highly fragmented markets where no two solar parks are alike, with a plethora of different components, contractors and designs used across various different markets. And that's not even accounting for the subtleties between different markets like Germany, Italy, Spain and the UK.
The audience at SolarPower Europe's Solar Summit earlier this month was clear on one thing that could – and should – be standardised as much as possible, and that's monitoring. A unified or agreed platform capable of aggregating all the necessary data would help not just the real-time monitoring and analysis of solar generation, but also aid providers who are currently scaling up at an alarming rate as the market naturally consolidates. Amoroso says that it's this real-time monitoring – powered by the burgeoning trend of digitalisation – that was helping it manage its portfolio.
"There are a number of new things that can be extracted in terms of revenue thanks to the digitalisation trend we are experiencing. Just to make an example, implementing big data analytics in order to better forecast when a piece of kit is going to break down to improve predictive maintenance," he said.
Amoroso noted that this was now being implemented across Enel's global portfolio, adding that it was this digitalisation of monitoring, the collection of massive amounts of data for analysis, that was helping it extract as much revenue from its plants as possible.
Predictive maintenance could prove to be a major boon for asset owners too given the lengthy delays in having specific components shipped. Earlier this year John Laing Environmental Assets revealed that inverter failures had meant that some of its sites suffered from reduced output while replacements were on their way.
The potential for both standardisation and digitalisation to be of great significance for Europe's solar industry is clear for all to see, but it can only utilise and realise these factors with a concerted effort.
To this end SolarPower Europe's O&M task force will be spending this year developing its best practice guidelines, aiming to bolster the standardisation of services in the field. It wants this revised version to be a "major step forward" for the document and, with the help of IRENA and the Terawatt Initiative, will be including a template O&M contract within it for the first time.
Ultimately though the onus will fall on the industry itself. Such guidelines will need considerably buy-in from all associated stakeholders, and Papaeconomou says that such adoption will be crucial to standardisation taking off.
Standardisation and digitalisation are to be discussed at Solar Media's Managing European Solar Assets conference, held between 24 and 25 April at the Royal Institute of British Architects in London. Further information on the programme is available here, and tickets are still available to purchase here.