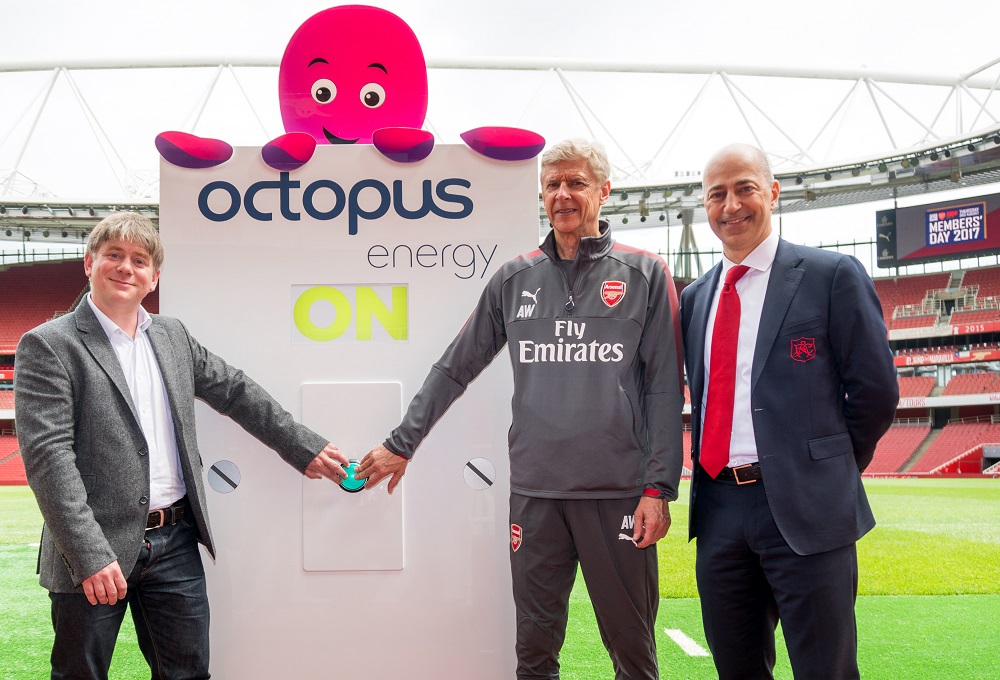 Arsenal's Emirates Stadium is to be powered at least in part by solar after the club extended its association with Octopus Energy.
The Premier League club yesterday (3 August) marked its transition to a 100% renewables supply during a member's day held at the stadium, where first team manager Arsene Wenger, club chief executive Ivan Gazidis and Octopus Energy CEO Greg Jackson switched on the stadium's renewable power.
The deal follows a year-long trial with renewables at the north London stadium.
While Octopus will power the venue through its significant array of solar farms, the Emirates also benefits from a water recycling system and anaerobic digestion plant which processes all of its food waste.
Arsenal first partnered with Octopus last year in a bid to boost its sustainability initiatives. The two said at the time that it would be working on a "long-term plan" to develop renewable energy supplies for the club, however the initial deal was more aimed at boosting awareness within the club's support base.
Speaking after yesterday's announcement Gazidis said it was important for the club to take "all steps in this area".
Greg Jackson meanwhile added: "Green energy is at a tipping point, the technology to create electricity from renewable sources is now so efficient, that we can offer 'green' energy to our customers which is cheaper than many 'non green' tariffs. Being green doesn't have to cost the earth."