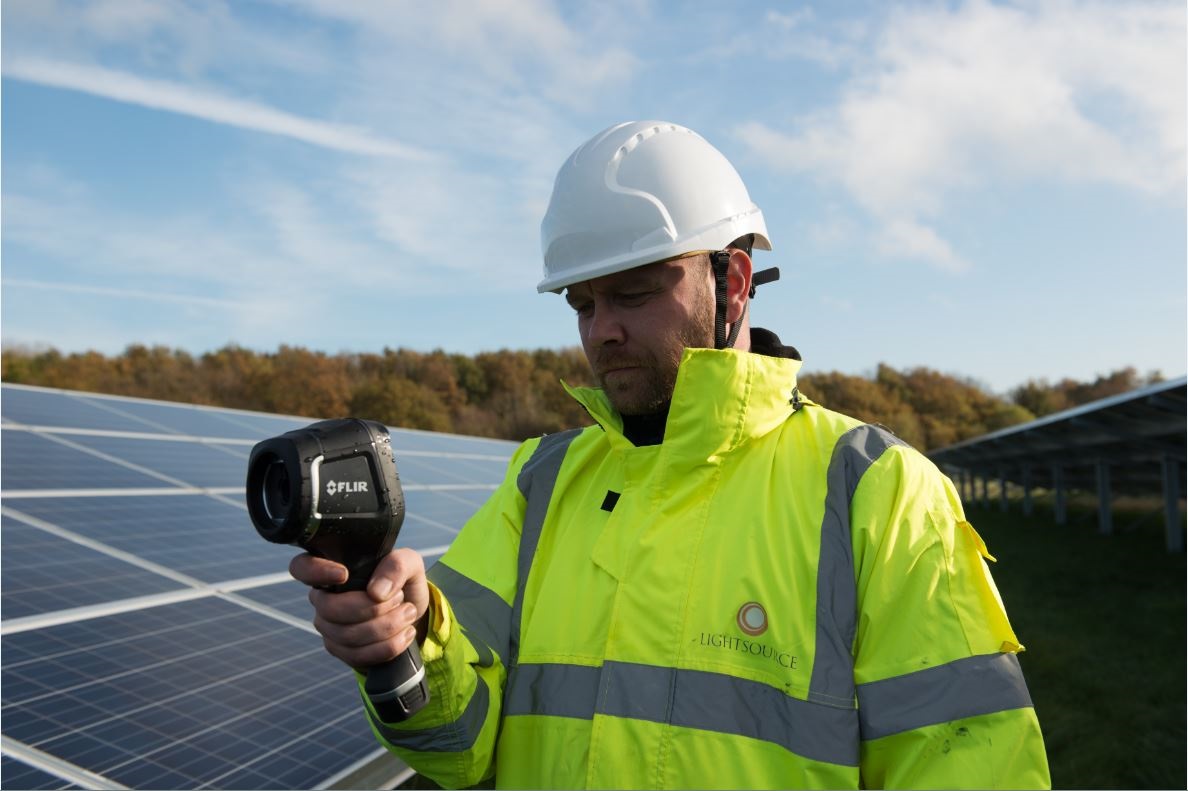 Asset owners must strike a balance between bringing asset management in-house and outsourcing, particularly as assets age and warranties begin to expire.
That was the conclusion of a panel discussing emerging asset management trends at January's Solar Finance and Investment conference in London, organised by Solar Power Portal publisher Solar Media.
Declan O'Halloran, chief executive at asset management firm Quintas Energy, said that the growth of asset management has been a result of owners and investors getting smarter, with those investing in solar no longer doing so as a "hobby investment" as occurred in the past.
"Back in the days of the original German and Spanish FiT markets it was a bit of a plug and play. You didn't need to know a lot… But as soon as it got bigger, no one asset owner would not have some degree of asset management closer to their base, closer to them to advise them. It becomes necessary in order to carry out transactions," he said.
He added that independent asset management companies must look to "fill the gaps" and provide specialist services where required, or "extremely good" routine services where required.
O'Halloran ultimately concluded though that it was a job for asset owners to strike the right balance, adding that "nobody in their right mind is entirely outsourced".
"So there's never a question of entirely in-house or entirely outsource, it's a question of that formula, the combination of skills between routine and specialised, between local and in the target market, and close to home in the investor's office," he said.
His sentiments were echoed by Francesco Girardi, chief executive at Bluefield Services, who said his firm's asset management activities had been a result of the fund wanting to "feel that level of immersion" with its assets.
However Kat Siadak of PSH Operations said that the balance between in-house and outsourced management activities would depend on the size of the portfolio, with economies of scale crucial to ensuring the cost of services and offering leverage against manufacturers and suppliers, especially as assets begin to leave warranty periods.
Ben Guest, director at Gresham House, expressed some caution over outsourcing large swathes of activities to third parties due to how their priorities may differ in comparison to those that are in-house.
"My biggest fear has always been in having different contractors… what is the level of response you get? If things go wrong you know if it's your problem and you have the right system you will respond immediately because that is entirely your job," he said.
Asset management trends will be discussed in greater detail at Solar Media's Managing European Solar Assets conference, which is being held in Barcelona on 25 – 26 April, 2018. For more details regarding the event and how to attend and/or sponsor, click here.