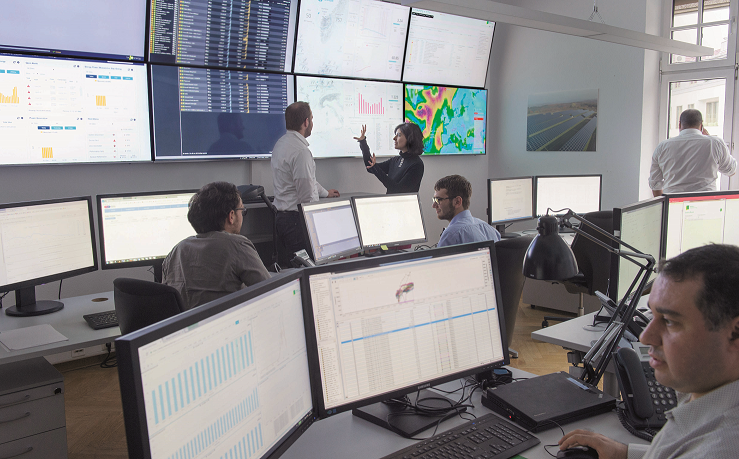 BayWa r.e. is a leading global renewable energy developer, wholesaler, asset manager and operator, with a worldwide team of over 1,000 renewable energy professionals and offices in more than 12 countries.
BayWa r.e.'s global Services Division manages in excess of 2.2GW of renewable energy assets, of which over 1GW is solar PV. Since 2010, the BayWa r.e. group has been active in the UK, and to date operates over 180MW of onshore wind and 440MW of solar projects.
BayWa r.e. Operation Services in the UK offers a range of technical operation and commercial asset management services to clients who own, manage or have operational responsibility for UK solar or wind farms.
We deliver confidence and assurance to our clients, who benefit both from a dedicated, expert service from our UK team, as well as the financial strength, technological leadership, supplier network and business longevity that our global group offers.
Our highly qualified UK team, both in the field and in the office, are focused on four core objectives:
To lead through health and safety via procedures and protocols which protect all parties involved;
To maximise site production through a proactive management approach and technical expertise;
To communicate with our clients and project stakeholders in a transparent and coordinated manner, making use of our state-of-the-art IT systems;
To effectively collect, record and safeguard information and data valuable to our clients.
Focus on our core objectives influences how we work, all the way from how we schedule, carry out and report on site maintenance, to how we record and analyse operating data, and optimise site performance.
Our in-house experts monitor a plant's operations 24/7 through a proprietary high tech control centre. Our on-site team of LV and HV electricians are experienced and qualified, and operate to robust processes and HSE procedures. We provide a single point of client contact through our dedicated project managers. We supply detailed and relevant reporting, and leverage intelligent IT to give our clients transparent insight into our work. Furthermore we provide commercial asset management services, effectively managing accounting, budgeting, invoicing, claims, as well as ROC & FIT processing.
Contact our UK team of experts to discuss your specific requirements – with BayWa r.e. the management and operation of your solar farms is in safe hands.