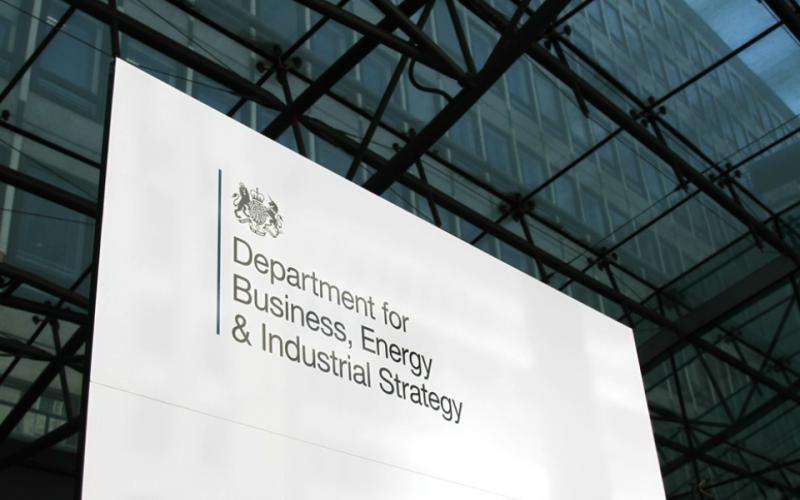 Energy minister Richard Harrington has admitted that the government's evidence base for arguing solar can be deployed without subsidy consists of just one solar farm.
Furthermore, Harrington has also stated that the Department for Business, Energy and Industrial Strategy (BEIS) does not hold any information regarding that particular solar farm's – Anesco's Clay Hill project – revenue sources.
The admissions occurred within parliament's written questions and answers process, with Harrington responding to a number of questions from Conservative MP Zac Goldsmith.
Those questions, asked last week, attempted to narrow in on BEIS' evidence base for suggesting that large-scale solar can be deployed without subsidy. Various ministers have referenced this case in recent months and the department has used Anesco's project as evidence for its continued snub of solar PV in Contracts for Difference auctions.
Goldsmith asked for both details of how much solar has been deployed subsidy-free in the UK since the closure of the Renewables Obligation in March this year, and for specific details of how subsidy-free solar projects in the UK are being financed.
Harrington responded: "We are aware of one solar farm, Clayhill Solar Farm located in Milton Keynes, which has been deployed subsidy free with an installed capacity of 10MW. We are unaware of any others that are currently operational at this time."
He also confirmed that "information regarding sources of revenues for this solar farm is not held by the department", but did stress that the project "is not eligible for, nor is it in receipt of financial support through, any government scheme that provides support for renewable energy".
Harrington's response is further complicated by the fact that Anesco chairman Steve Shine has said that it is not currently possible to build solar on its own without subsidies in the UK, pointing towards Clay Hill's co-located battery storage facility to 'stack' additional revenue streams.
A BEIS spokesperson told Solar Power Portal: "The costs of solar cells have reduced by 80 per cent since 2008, so we expect subsidy-free solar to be an attractive option going forward.
"That's why we have taken steps to control the cost of support schemes and put solar on a path to delivering without subsidy."
Chris Hewett, head of policy and soon-to-be chief executive at the Solar Trade Association, said that while it was "clear" a select number of solar-plus-storage projects could be built in 2018, these would be under specific circumstances that could not be widely replicated.
"Solar is a capital intensive business and the most important factor influencing an investment decision is certainty of revenues. We, and many others, like the Committee on Climate Change and the National Infrastructure Commission believe the government can open a Pot 1 auction of the CfD to solar and other mature renewable technologies as effectively subsidy free," he said.
The STA also added that it had written to climate change minister Claire Perry, who spoke late last month in the House of Commons regarding subsidy-free solar, offering to meet with leading solar investors to discuss current market conditions, but that this had not yet been accepted.