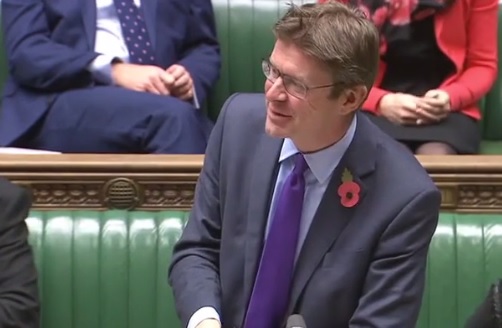 The secretary of state for business, energy and industrial strategy (BEIS) Greg Clark appears to have ruled out a consultation on the proposals expected to come from Ofgem following the completion of its review of embedded benefits.
Taking questions from ministers yesterday morning in the House of Commons, Clark was asked by Labour MP Kate Green if he would consult with concerned businesses on the changes likely to be implemented by Ofgem.
"When it comes to energy it's very important that we have regard to the costs that are incurred by consumers whether they are residential consumers or indeed businesses and that is why these decisions have to be taken to contain the cost that would be on the bill," he replied.
Ofgem's review was ordered by BEIS' predecessor, the Department of Energy and Climate Change (DECC), to assess the possible distortions in the energy market caused by the benefits to decentralised generators using the distribution grid.
These amount to charges applied to transmission-connected generators that can be avoided by small scale generators, including system use and balancing charges as well as Triad payments.
In an open letter published earlier this year, Ofgem said its proposed changes to the existing regime would focus on the Transmission Network Use of System Charge (TNUoS). However in a worrying development for existing solar and wind generators, Ofgem also said it might not grandfather in current charging arrangements, leaving them open to change.
According to Green, the ramifications of Ofgem's review have caused businesses in her North East constituency of Stretford and Urmston to express concern over Ofgem's announcement that local generators will no longer receive embedded benefits.
Clark's response will do little to calm these fears, with the end result of the review never thought to be in doubt after DECC compelled Ofgem to undertake it, despite National Grid running four of its own in recent years.
Unlike the system operator, Ofgem has determined that changes are needed to the current regime in order to affect the change intended by the government; to stop these generators from interfering with the competitiveness of new CCGT plants in the Capacity Market.
Ofgem has said solar generators are unlikely to be affected by these changes as they are usually unable to generate at times of peak net demand as these triad periods fall outside daylight hours. However, KPMG said back in June that the review found that less renewable energy would be generated as a result of any changes to embedded benefits.
In addition to potentially impacting renewable generators, many of the embedded benefits are often built into the business case for new storage installations which are likely to suffer under any changes to the present regulatory framework. This issue was raised by Peter Aldous, MP for Waveney, who expressed concerns on behalf of the UK energy storage industry.
He said this would suffer from the "unintended consequences" of the review and asked if the government would look at this problem.
Jesse Norman, parliamentary under-secretary at BEIS, failed to provide any clarity on in his response, merely saying "yes" without any explanatory detail.
Since publishing its open letter earlier this year, Ofgem has been collecting responses to its present approach in preparation for bringing forward its proposals.
In a statement released to Clean Energy News this morning, a spokesperson for the regulator said: "We've received a large number of responses to our open letter and we are currently considering them. This is an industry-led process. We expect to receive the final report from these proposals later this month.
"We will be required to make a decision, based on the merits of the proposals, and in accordance with relevant code objectives and our statutory duties."
BEIS would not provide a clarification of the secretary's comments, or elaborate on the government's plans for Ofgem's proposals.