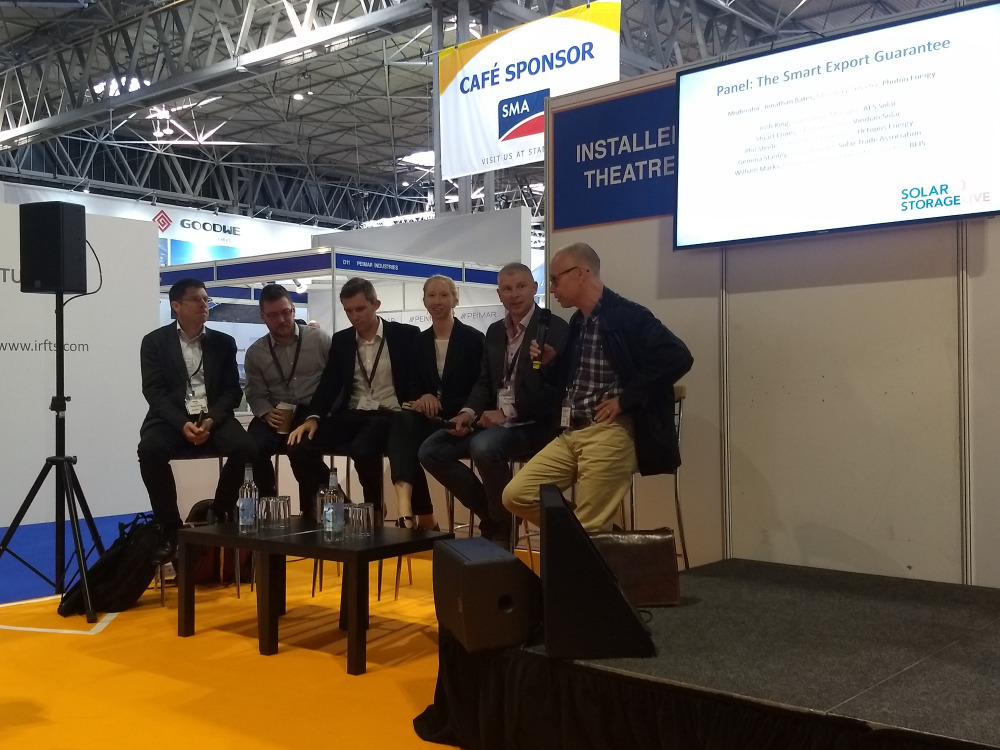 The Department for Business, Energy and Industrial Strategy (BEIS) is "sure" to intervene if suppliers fail to come forward with an export tariff come January, a spokesperson for the department said this week.
As it stands, the only supplier offering a tariff that is available to all its customers is Octopus Energy. Under the Smart Export Guarantee (SEG) suppliers have until 1 January 2020 to come out with an export tariff.
Speaking on a panel at this week's Solar and Storage Live, William Marks, policy lead for the SEG at BEIS, said: "If on 1 January there are no suppliers offering a SEG apart from Octopus, then I'm sure we'll intervene and alter the legislation to do something differently."
However, Stuart Elmes, chief executive of Viridian Solar, warned Marks to "get ready to see loads of export tariffs coming in at 0.01p" on 1 January, citing other government policies such as the smart meter roll out that suppliers "haven't really been delivering on", resulting in targets having to be pushed back.
"The rhetoric from the government is to let the market decide but there is no recognition that the market is flawed," Elmes said.
Marks did acknowledge that BEIS is not expecting every mandated supplier to offer "a really, really decent tariff" and a good result would be six – eight suppliers offering a "really good" tariff come January.
The expectation, however, is that some suppliers will price themselves out of the market, Marks said.
The discussion of the SEG also touched on previous criticisms, namely the nine month policy gap between the feed-in tariff (FiT) and the SEG.
Josh King, operations manager at AES Solar, said the end of the FiT was "a little late" to start communication with suppliers into how long it would take to set up a tariff and criticised the length of time BEIS took to "then decide we're going to let the market decide".
"Would we have liked the hiatus to have been smaller? Yes." Marks said, but stressed that it gave suppliers time to solve any technical issues before the official launch, although he also said he doesn't expect "every single problem to be ironed out" by January.