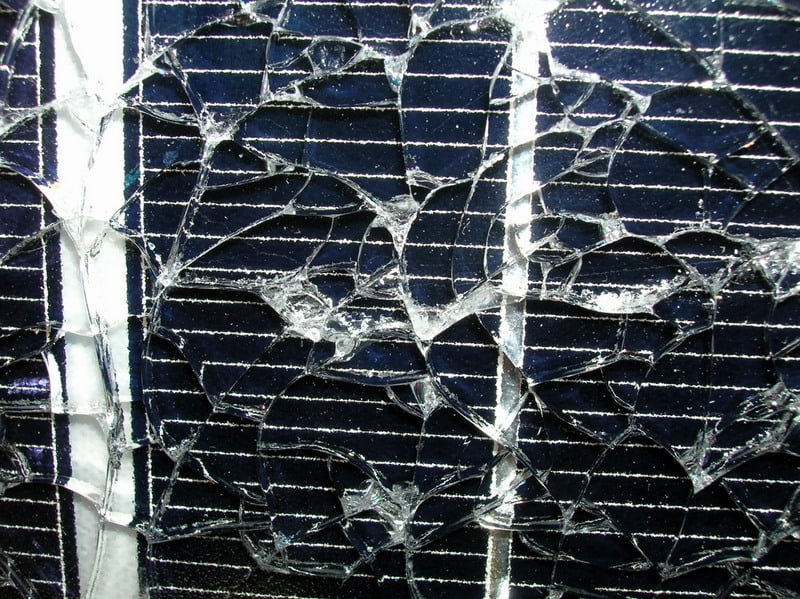 The Department for Business, Energy and Industrial Strategy (BEIS) expects sub-5MW solar deployment to fall to between 50MW and 100MW each year as a result of its closure of the feed-in tariff scheme, its impact assessment reveals.
Yesterday BEIS confirmed its intent to press ahead with the closure of the small-scale feed-in tariff (FiT) on 31 March 2019 as planned, but also stated that it is to close the export tariff to new applicants at the same time.
An impact assessment published alongside the consultation reveals that the government's own analysis has forecast that this will have a significant impact on small-scale renewable deployment over the five years following the FiT's closure.
The assessment forecasts that between 2019 and 2024, total sub-5MW solar deployment will fall somewhere between a low forecast of ~50MW each year and a high forecast of ~100MW each year.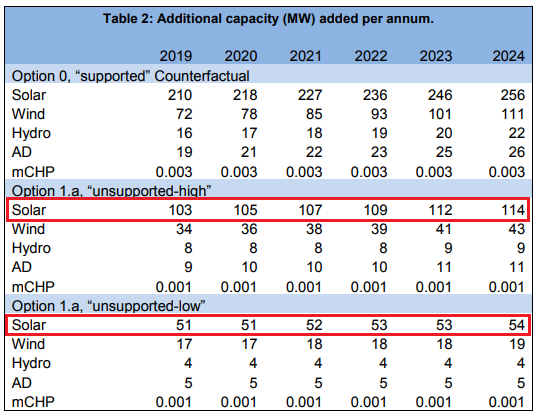 This, the impact assessment states, would amount to annual capacity growth of just 1-2%, far below expectations within recently-released forecasts including National Grid's Future Energy Scenarios.
In comparison, deployment under the revised feed-in tariff scheme, which has been active since February 2016, across all four supported deployment bands has amounted to around 45MW per quarter, or 180MW each year.
The government is forecasting this collapse in deployment as a direct result of the closure of both the FiT, which financially incentivises the generation of renewable power, and the export tariff, which ensures consumers receive financial incentives for exporting surplus capacity to the grid.
In its impact assessment, BEIS revealed that it expects internal rates of return (IRRs) for a standard 3kW residential install to fall from the current 7-8% (including an illustrative technology cost reduction) to just 2.5%, again including an illustrative cost reduction.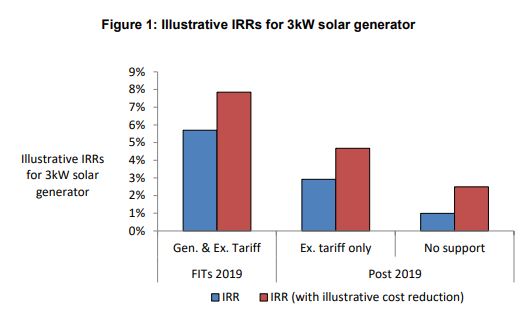 That 2.5% return could be beaten by a number of providers of five-year bonds, offering AERs in excess of 2.6%.
The renewables industry is likley to be particularly galled by the fact that the measures are only expected to result in savings equivalent to £1 per household per year.
And, unlike in previous impact assessments related to changes to the small-scale feed-in tariff, the government has elected not to forecast the potential impact on jobs as a result of the "inherent uncertainty" in relation to the number of jobs within the sector already.
The industry has until 11:45pm on 13 September 2018 to respond to the consultation, however the renewables lobby responded with effectively unanimous dismay yesterday afternoon.
James Court, head of policy and external affairs at the Renewable Energy Association, slammed the closure of the export tariff for creating the "truly bizarre" situation wherein consumers are not paid for the power they export to the grid.