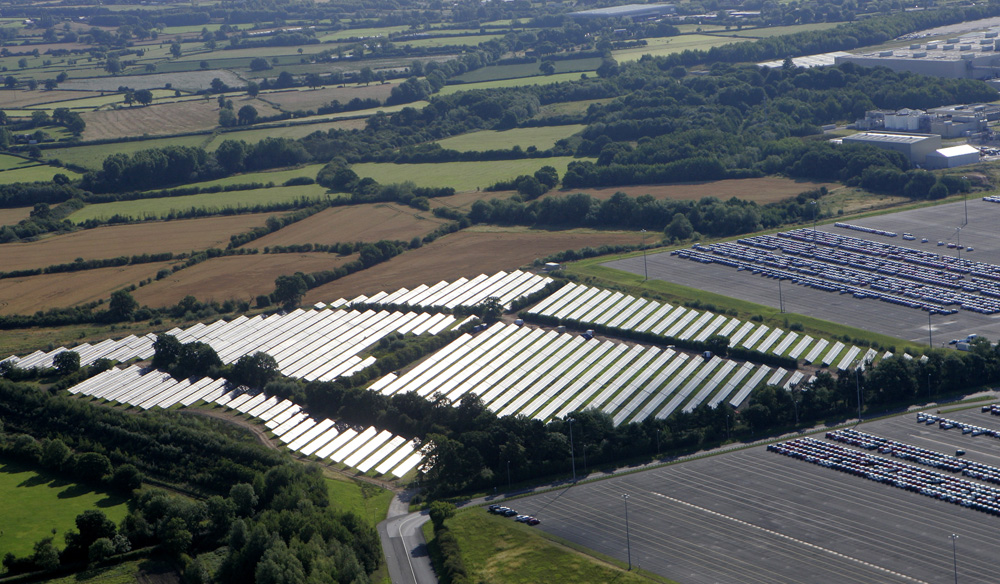 Bluefield Solar Income Fund (BSIF) has completed the acquisition of a 64.2MWp UK solar portfolio.
The investor splashed an initial cash consideration of £106.6 million on the portfolio, which spans 15 operational solar PV plants, although the final consideration may be increased by up to £2.1 million contingent on securing the asset life extensions, it said.
This was funded through a new £110 million three-year loan facility with National Westminster Bank, with BSIF hedging 75% of the loan over a notional 18-year period at a swap rate of c.0.31% until 2038, a move which it said would provide "underlying rate certainty" in anticipation of a refinancing scenario in or before August 2023.
Eight of the solar farms acquired by BSIF are located in the south west of England, two are in Wales and a further five are spread across central and eastern England.
Two of the projects are accredited under the feed-in tariff (FiT) scheme, with the other 13 accredited under the Renewable Obligation Certificate (ROC) regime, with tariffs ranging from 1.4-2.0 ROCs.
The subsidies will begin to expire in 2033, with the proportion of regulation revenues in the period 2021-2033 from the portfolio projected to be approximately 66%, higher than the 57% of BSIF's existing portfolio.
Following the transaction, BSIF's total outstanding debt has increased to £332 million, with its total capacity growing to 543MWp.
John Rennocks, chairman of Bluefield Solar, said this is an "excellent acquisition" due to the combination of high ROC branded assets with bespoke low cost financing.
"This acquisition will be immediately incremental to earnings and further underpins our projected results and dividends for the current financial year ending in June 2021 and beyond."
In June, the investor unveiled plans to diversify its portfolio, proposing an amendment to its Investment Policy that would allow it to invest in energy storage and other renewable technologies. Its most recent NAV – as at 31 March 2020 – saw a slight drop, with its unaudited NAV coming in at £418.7 million, or 113.2 pence per ordinary share, compared to an audited NAV of £447.4 million or 120.75 pence per ordinary share as at 31 December 2019.
An updated audited NAV as at 30 June 2020 is to be published when the next set of accounts are released in September 2020.