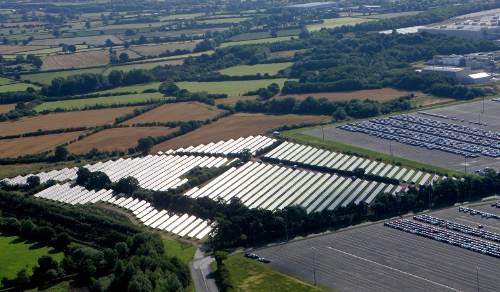 UK investor Bluefield Solar Income Fund has welcomed a new senior hire, with Baiju Devani joining Bluefield Partners from Ingenious.
Devani worked as a fund manager at the investment company in its infrastructure division from August 2013 to December 2019. Prior to that, he worked on the Commercial Team at independent renewable energy developers, RES, between 2008 and 2013.
James Armstrong, managing partner at Bluefield Partners, said that they were "delighted to announce the appointment of Baiju Devani as UK investment director at Bluefield Partners, which will add significant wind expertise alongside our team's solar experience".
"Baiju has long and relevant M&A experience in the UK onshore wind sector where we see an increasing number of attractive opportunities for Bluefield Solar following the broadening of the Company's mandate."
In June, Bluefield announced that it would broaden its focus, and look to diversify its portfolio, branching out into storage and other renewable technologies.
Devani added: "It is fantastic to join the Bluefield Partners team at this exciting time for Bluefield Solar and I am keen to add my experience in the UK wind sector to the well-known solar expertise at Bluefield Partners."
Despite the challenges of COVID-19, Bluefield has had a strong year with its generation portfolio performing "extremely well".