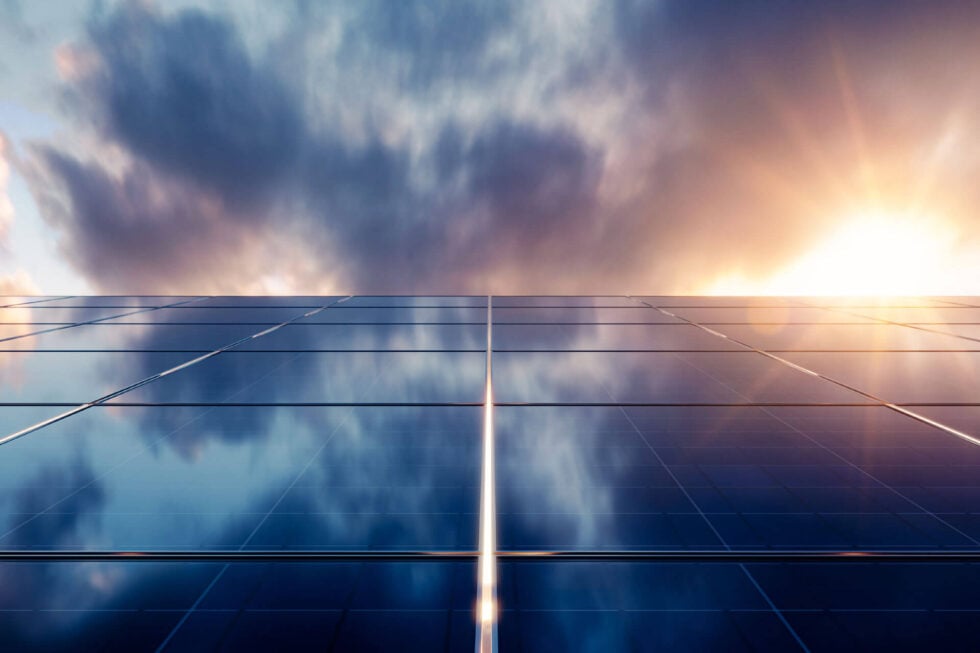 UK-based solar developer Boom Power has confirmed that over 1GW of its solar and battery energy storage projects will go into planning over the course of 2023.
Controbuting to this portfolio, the organisation stated it had obtained an import and export grid connection of 237.5MWac for a solar and BESS project being developed at Thorpe Marsh Power Station, Doncaster.
The former coal-fired power station is set to be trasformed into a green energy hub and once complete, will be capable of storing up to 2.8GWh of energy.
The Boom Power project will incorporate solar supported by BESS allowing energy to be discharged or called upon by the electricity network on demand for both emergencies and grid balancing.
The 237.5MW import capabilities will allow the battery asset to charge at non-peak times when there is surplus energy.
The size of the project means this will be classified as a Nationally Significant Infrastructure Project (NSIP) and is the second in the company's portfolio after the East Yorkshire Solar Farm which boasts a capacity of 400MW.
The land within the local area is being explored and feasibility studies are underway to inform the scheme.
The company also confirmed a project proposal for a battery asset located near Cemaes, Anglesey, dubbed the Carrog Battery Energy Storage System. The proposal would see a standalone battery facility developed on 2.3 hectares of land with the capacity to store around 660MWh of energy.
Development and associated landscape proposals have been designed to provide enhanced biodiversity gains for the local area, above the baseline conditions, Boom Power confirmed. The firm also stated engagement had been made with an Anglesey-based social enterprise with a view to delivering local benefits.
Boom Power received planning permission for a 49.9MWac solar project on approximately 94 hectares of land in Kenley near Hull, East Yorkshire, late last year. This is being developed alongside five other projects in the planning system including over 100MWh of BESS and over 150MW of solar.
"A crucial part of the strategy to reach net zero by 2050 is to transition to an electricity system with 100% zero-carbon generation and a large proportion of this is to come from renewable energy. I am of firm belief that supporting ambitious action and bold commitments will supercharge the electricity market with a sustainable pathway into long-term energy independence," said Mark Hogan, founder of Boom Power.
Solar Power Portal's publisher Solar Media will host the UK Solar Summit on 27-28 June 2023 in London. The event will explore UK's new landscape for utility and rooftop solar, looking at the opportunities within a GW+ annual market, and much more. For more information, go to the website.