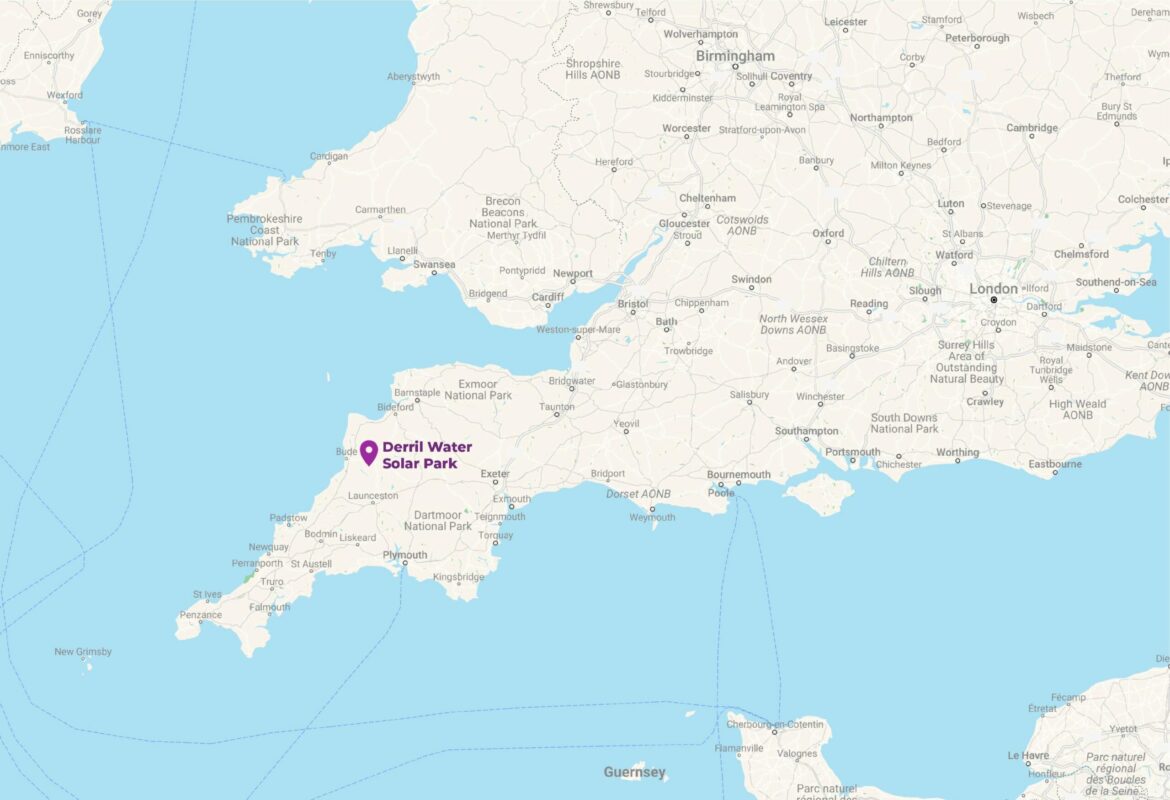 Ripple Energy has today (17 April) announced that the first co-owned solar farm – a 42MW site – will be built in Devon.
The announcement follows the company revealing it was planning to build its third co-owned site at the beginning of March.
Derril Water Solar Park was sold to a Ripple managed co-operative by the renewable energy developer RES and is located roughly 1.2km away from Pyworthy.
The project will allow consumers to purchase a share of the solar farm and receive discounts on their energy bills according to the amount of renewable energy produced by their share.
Ripple has predicted co-ownership could save members an estimated £783 on their electricity bills this year.
Having already received 16,000 reservations during the site's seven-day purchase window, Ripple Energy has confirmed it is ringfencing 10% of Derril Water Solar Park exclusively for those living locally.
From tomorrow (Tuesday 18 April) locals will be given a two-week exclusive access window to buy shares from the ringfenced portion of the project.
The remaining 90% of the site will be open to people across Britain.
According to Ripple Energy, a Community Benefit Fund will also be created as part of the project providing £1,000/MW annually towards good causes in the local community.
"By offering consumer ownership, Derril Water Solar Park will become a completely different kind of solar park, one owned by the people it supplies low cost green power to," said Sarah Merrick, founder and CEO at Ripple Energy.
"We want Derril Water to become a blueprint for consumer-owned solar parks around the world. We want to create a wave of green energy ownership that enables people to make a real climate impact, as well as stabilising their energy bills. People from all corners of Britain will be able to co-own Derril Water Solar Park, and we hope as many as possible will become part of this pioneering project."
Our sister site, Current± caught up with Merrick to discuss the significant benefits of co-owning renewable generation sites and what the future holds for Ripple Energy, which can be found here.