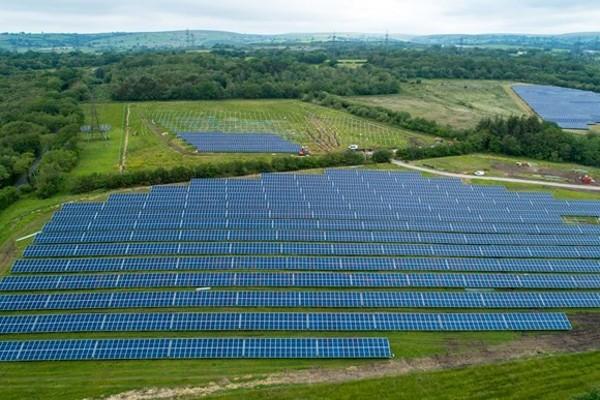 The 4MW Brynwhillach Solar Farm in Swansea, south Wales, has powered the Morriston Hospital for 50 hours since it started generation in November.
Additionally, it has produced 30,000kWh of surplus energy in that time, which has been exported to the grid at profit for the hospital.
Brynwhillach – which is connected to the hospital via a 3km private wire – was built thanks to a Welsh Government loan, which forms part of efforts to decarbonise the public sector by 2030.
Visiting the £5.7 million solar farm, minister for climate change Julie James said it was important for energy to come from community owned and locally run renewables to ensure "supply is resilient, reliable and reasonable for both our planet and our pockets."
"We have bold ambitions to decarbonise the public sector by 2030. Morriston Hospital – which depends not only on the powers of their staff, but also the energy hungry machines to keep their patients alive and well – have blazed the trail in their switch to renewables, which makes sense both financially and to the health of the people of Wales."
So far, it is estimated that Brynwhillach – the UK's first hospital-owned solar farm according to the Welsh Government – has saved £120,000 in electricity bills, and is projected to save £500,000 per year when fully operational.
Other hospitals are looking to solar to help decarbonise their operations, including New Cross Hospital in Wolverhampton which is building a 6.9MWp solar farm on a landfill site and Hereford County Hospital which announced plans to install 106kWp of rooftop solar in August 2021.