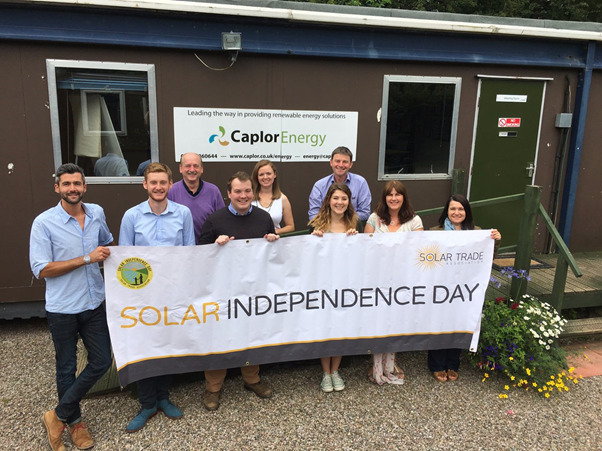 Renewables installer Caplor Energy has launched a recruitment drive as it seeks to expand into new geographies.
The Hereford-based outfit is seeking to bolster its sales staff as it looks to "dispel the myth that solar is dead and buried".
The company said it was finding that opportunities in commercial solar installations were improving in the UK market. Last week during a webinar on current UK market conditions, Solar Media's head of market research Finlay Colville said that recent activity within the commercial rooftop market had been broadly the same as activity prior to last year's feed-in tariff cuts.
Installers are too finding an increasing amount of work through the new build and social housing sectors, with a number of projects announced in recent weeks capturing the imagination.
Gareth Williams, managing director at Caplor, said the UK had fantastic solar talent and should be leading the way towards a more sustainable future.
"We need individuals who are committed to promoting renewable energy to commercial and community organisations while upholding our values of inspired, sustainable improvement," he added.
In late 2015 Caplor cemented its position in the market by acquiring Southern Solar, which had collapsed earlier that year.
Individuals interested in filling the new vacancies can contact Caplor by emailing recruitment@caplor.co.uk or by phoning the company on 01432 860644.