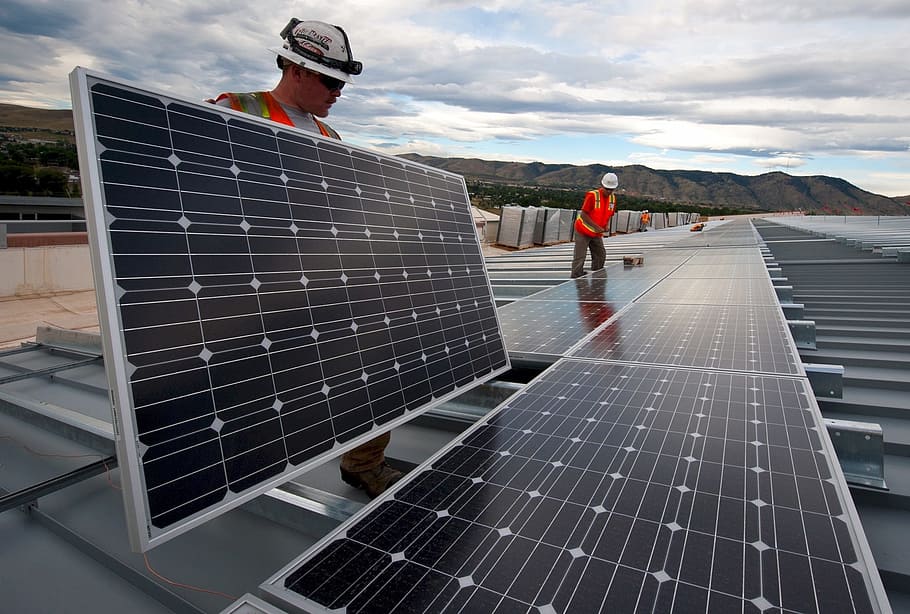 Negative business impacts caused by COVID-19 have been seen by 90% of solar installers, according to a new survey.
The Microgeneration Certification Scheme (MCS) rang installers directly to conduct the survey, finding that 90% of those it spoke to had been negatively impacted, with issues such as the supply of panels being slow, customer caution over onsite visits and postponements of jobs cited as some of the impacts.
However, cash flow and worries of the financial impact were chief among the responses (29%). Next was market recovery and uncertainty over the length of the situation (13.4%) followed by concerns over whether the business would be able to survive (10.3%).
The supply chain was also a concern (7.2%), as was the welfare of their employees and their families (6.18%). Lastly, confusion over government advice remains (5.15%), along with concerns over the economy/recession (5.15%) and health and safety (5.15%).
Solarsense, which is now focused on design and quotes over physical installations, was one of the installers spoken to by the MCS. MD Stephen Barrett said that whilst the long term impact of COVID-19 is likely "to be minimal", this is dependent on "how many companies can survive".
"It may well have the effect that more people think about having solar now, it's made the world realise, well, that it is a finite world."
Solar Power Portal caught up with Barrett recently to discuss how Solarsense has adapted to COVID-19.
Of those the MCS spoke to, 10% said they hadn't seen a negative impact. Reasons for this included having a strong pipeline of existing jobs and confidence that postponed jobs would reactivate once the pandemic is over.
Ian Rippin, CEO of MCS, said: "Looking ahead to the future, we need to maintain a level of optimism that we can get the renewable installation market back up and running. MCS will be prepared for the recovery approaches and will do all we can to help Installers weather this and survive."
Solar Power Portal spoke to installers last month about the action they were taking, finding that many installers were shutting up shop as lockdown measures came into play.