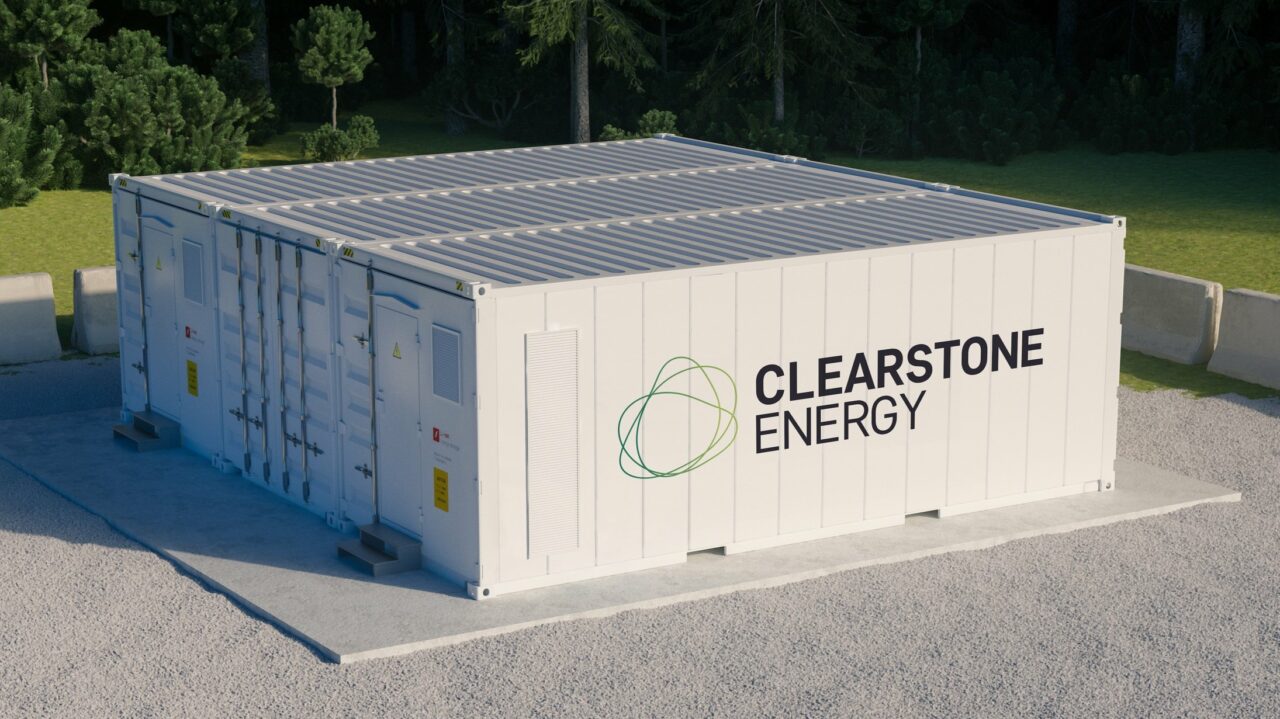 UK renewable developer Clearstone Energy has announced the sale of two battery energy storage system (BESS) projects in Southern England to Foresight Energy Infrastructure Partners.
Sundon BESS is a 49.5MW project North of London which will connect with National Grid's Energy Park initiative, while Warley BESS is a 57MW project in Essex. Both sites have grid connection dates in 2024.
BESS sites are becoming increasingly important for grid flexibility and to prevent curtailment of renewable generation. Clearstone said that "In 2022 the curtailment of wind generation in the UK not only cost up to £62 million a day in guaranteed generation payments to wind farm operators but also saw clean, low-cost renewable electricity go to waste."
"Large scale wind and solar farms are now generating electricity at half the cost of gas fired power stations. While climate change was the catalyst for the development of renewable energy in the UK, the transition now also brings the promise of lower costs for consumers," said Ben Pratt, Founder of Clearstone Energy.
Pratt told SPP that Clearstone Energy had in house capacity to work on Nationally Significant Infrastructure Projects (NSIPs), and had a good track record of working with National Grid, which gave them ways of connecting large battery projects to the grid more quickly.
Both of Clearstone's latest BESS projects will be built on land owned by National Grid, and near to substations on its national high voltage transmission network. The National Grid Energy Park programme sees the company working with renewable developers to add battery storage to the transmission network more quickly.
National Grid ESO recently announced that they are working to connect projects to the grid more quickly, and hope to reduce waiting times for connections after 2025 by 2-10 years. The ESO's plan involves allowing BESS projects to jump the connection queue by weighting them as 0MW.
The Sundon project is adjacent to a National Grid 400kV substation on the high voltage transmission line between offshore wind generation in the North of England and the distribution circuit that supplies electricity to London. The Warley project, meanwhile, is adjacent to the National Grid 275kV substation at Warley and will connect directly to the London electricity distribution circuit.
Ben Pratt told SPP that "to summarise Clearstone, we've been around for a while, we really concentrate on building quality projects in the right location. We're very good at securing connections, we've worked with National Grid longer than most."
"We've got 1GW of projects going into planning this year, by 2025 we'd like to have 2GW consented and built between 2025-28," Pratt added.
Asked about the current problems with grid connection waiting times, Pratt told SPP that more long term clarity on energy policy was needed. He pointed to a shortage of expertise in transmission level connections, local authorities going through too many staff, Covid and a broken planning system as bottlenecks adding to the problem.
"The government needs to streamline planning," Pratt said. "Local authorities don't have infrastructure planners working there, so they don't have the expertise."