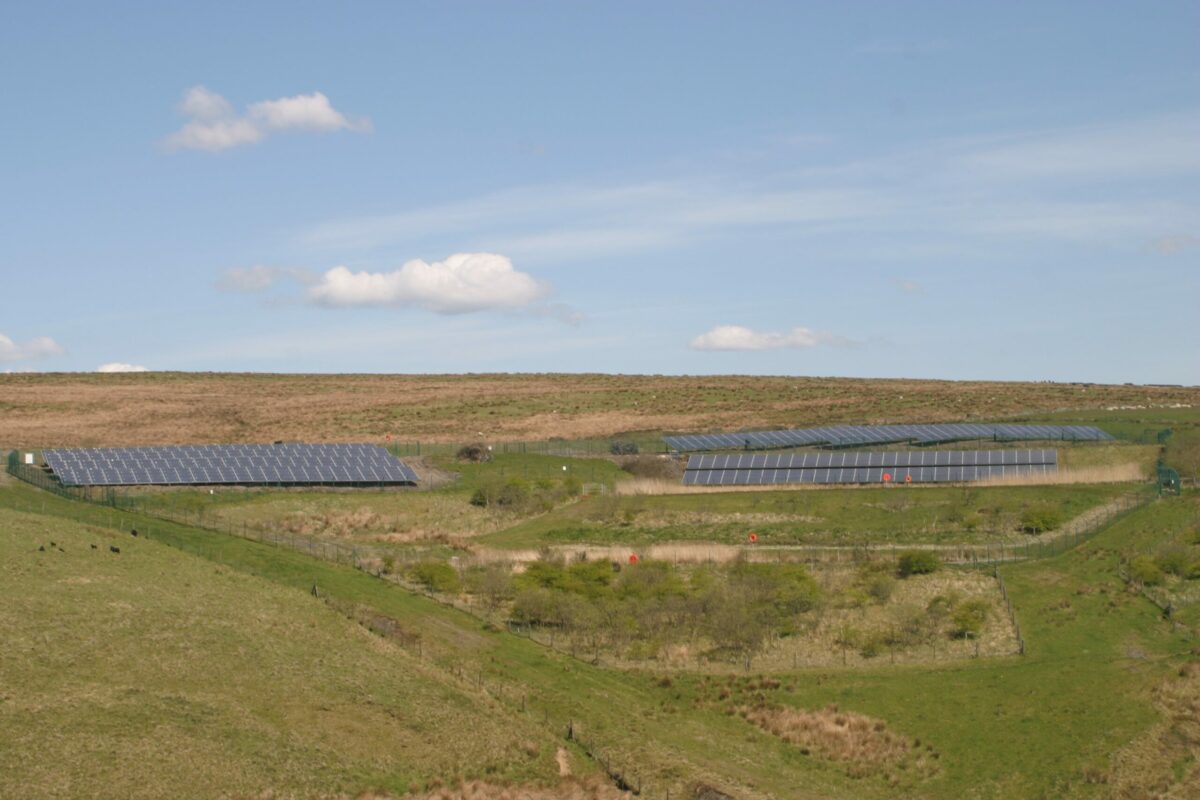 The Coal Authority has appointed three solar installation companies to a new four-year renewable energy framework to install solar across its estate.
The non-departmental public body within the Department for Business, Energy and Industrial Strategy was established to manage the effects of previous coal mining facilities, specifically mine water pollution.
It tested a small-scale PV installation at one mine water treatment scheme previously and, having considered it to be a cost-effective way to improve its sustainability, has appointed three installers to develop solar PV across its portfolio of 75 mine water treatment sites.
Those solar installers are HBS New Energies, Campbell & Kennedy, and Forrest.
HBS New Energies successfully landed three sites in a tender bidding process and is now working to complete a 74kW installation on Chester South Moor, a 250kW array at Deerplay, and a 60kW install at Old Meadows.
Those three solar systems are expected to generate a total of 317,065kWh of electricity each year and save the facilities 167.72 tonnes of carbon emissions.
The electricity will be used to power water pumps and reduce the authority's operational costs.
Phil Broughton, innovation project manager at the Coal Authority, said: "We were very pleased with the responsiveness and commitment given by HBS New Energies to deliver these projects against tight deadlines. It's great to see the immediate benefit brought by the solar arrays in terms of low carbon sustainability and operational cost savings."
Meanwhile HBS New Energies' team is now collaborating with the authority to investigate the feasibility, planning and development for the next tranche of ground-mount installations to be released for tender.
"This large-scale solar PV programme is a clear sign of the authority's future intentions as they look to increase their on-site renewable energy generation. The deployment of solar power will help the Coal Authority to meet its aim of off-setting the costs of managing water treatment on site, whilst enhancing their sustainable operations," Stuart Gentry, business development director at HBS New Energies, said.