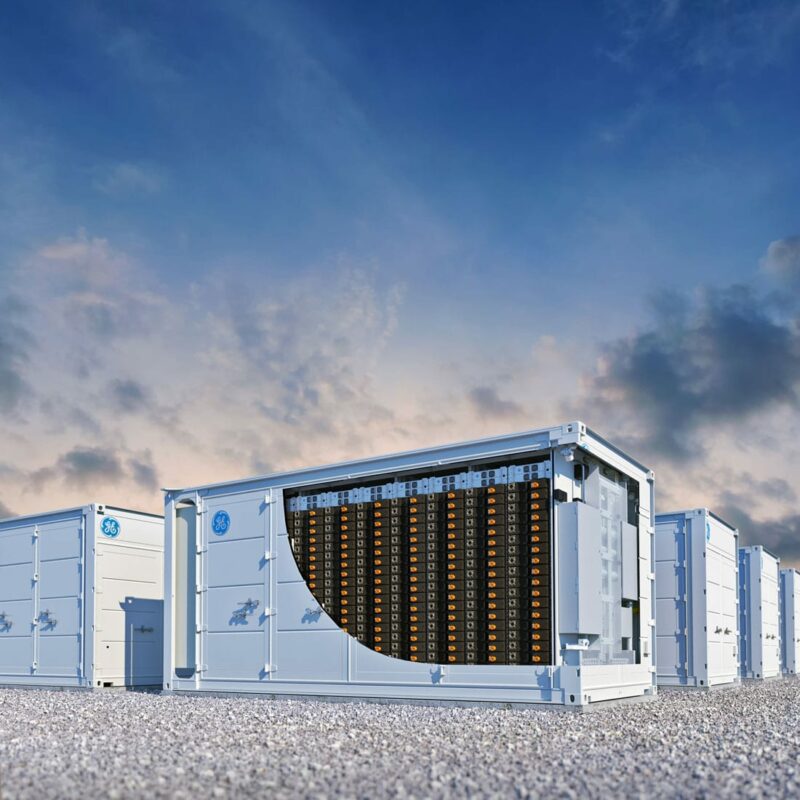 A major framework agreement has been signed between GE Renewable Energy and Conrad Energy for the design, manufacture and supply of GE's battery energy storage system in the UK.
The 104MWh of equipment is to be deployed on several of Conrad Energy's portfolio sites from Blackpool to Basingstoke, with GE selected by Conrad Energy following a tender process and contract negotiation.
Deliveries are expected to begin in mid-2022, with all projects aiming to be operational by the end of 2022.
Describing itself as the UK's largest provider of flexible generation, Conrad Energy has a portfolio of 600MW of flexible generation across 45 sites. It primarily owns gas assets, although it is also developing a 45MW solar farm in Herefordshire as well as its 500MW battery storage portfolio. The company said the agreement with GE reflects the commitment of the two to supporting the UK's transition to a low carbon economy.
"We are convinced that battery storage has a fundamental role to play in the UK's transition to net zero and are excited to continue the build out of our portfolio," said Steven Hardman, Conrad Energy's managing director.
In July, Conrad Energy was appointed by distribution network operator SP Energy Networks to provide reactive power at the distribution level to solve network constraints.
Meanwhile, in 2020 GE was chosen to deliver the first DC-coupled battery energy storage system, a 25MW asset being developed by Wykes.