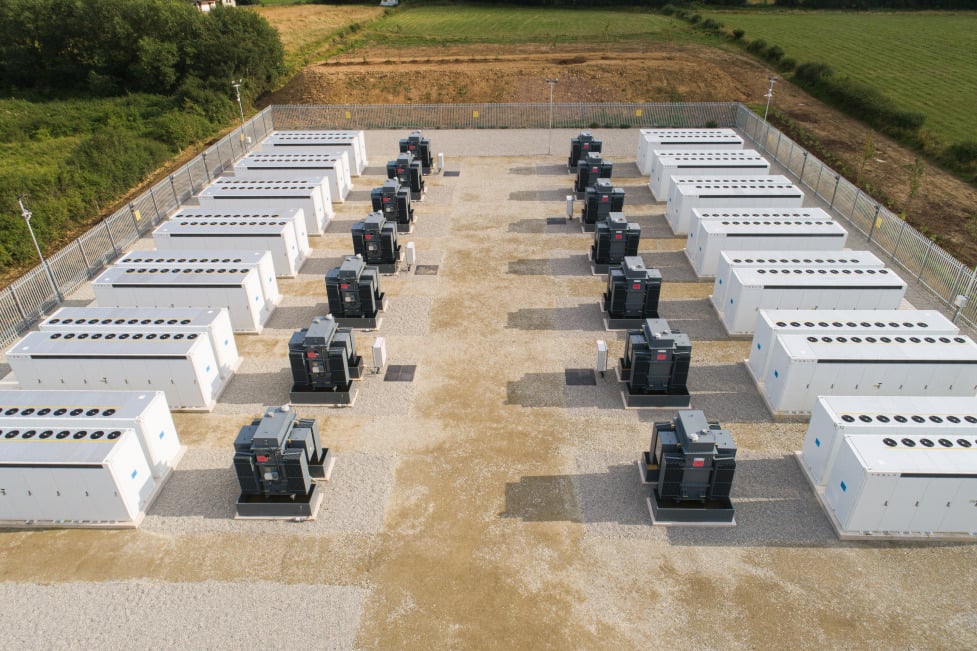 Work has started at a battery storage site lauded as the largest of its kind under construction in the UK by developers Harmony Energy and Fotowatio Renewable Ventures (FRV).
The 99MW/198MWh Clay Tye site – which is located near the M25 in Essex – uses Tesla Megapack lithium-ion battery storage system technology as well as Tesla's Autobidder AI software for real-time trading and control.
It comes after FRV and Harmony Energy recently completed their joint 34MW/68MWh Contego battery energy storage facility near Burgess Hill in West Sussex, which went gone live with a system of 28 Tesla Megapacks and the Autobidder software.
Contego is the second joint project in the UK to use Tesla Megapacks, with the other being the Holes Bay project, also developed by FRV and Harmony Energy in 2020.
Both sites are to be connected to UK Power Networks's distribution network, offering the ability to store energy and increase the flexibility of the national grid.
Harmony Energy currently has around 1.2GWh of battery projects construction ready in the UK, and recently sold the development rights for 50MW of battery storage to SSE, with the project expected to come to financial close and be fully constructed over the next 18 months.
Meanwhile, FRV-X, the technology platform of FRV, which in turn is owned by Saudi Arabian industry group Abdul Latif Jameel, has a pipeline of around 1GWh of battery storage projects in different phases of development across the globe, including 83MWh already under operation.
"The start-up of Contego plant and the progress in the construction of the Clay Tye holds enormous significance for FRV, as it brings us closer to our goal of expanding our portfolio of energy storage projects internationally," said David Menéndez, head of FRV-X.
Other large-scale battery storage assets in the UK include Zenobe Energy's 100MW project in Capenhurst, Chester, which it is claiming to be Europe's largest grid-connected battery, as well as the Minety battery storage site which is made up of two 50MW battery systems with planning permission in place for a third and a 100MW battery storage facility in Ireland developed by Lumcloon Energy and South Korea's Hanwha Group.