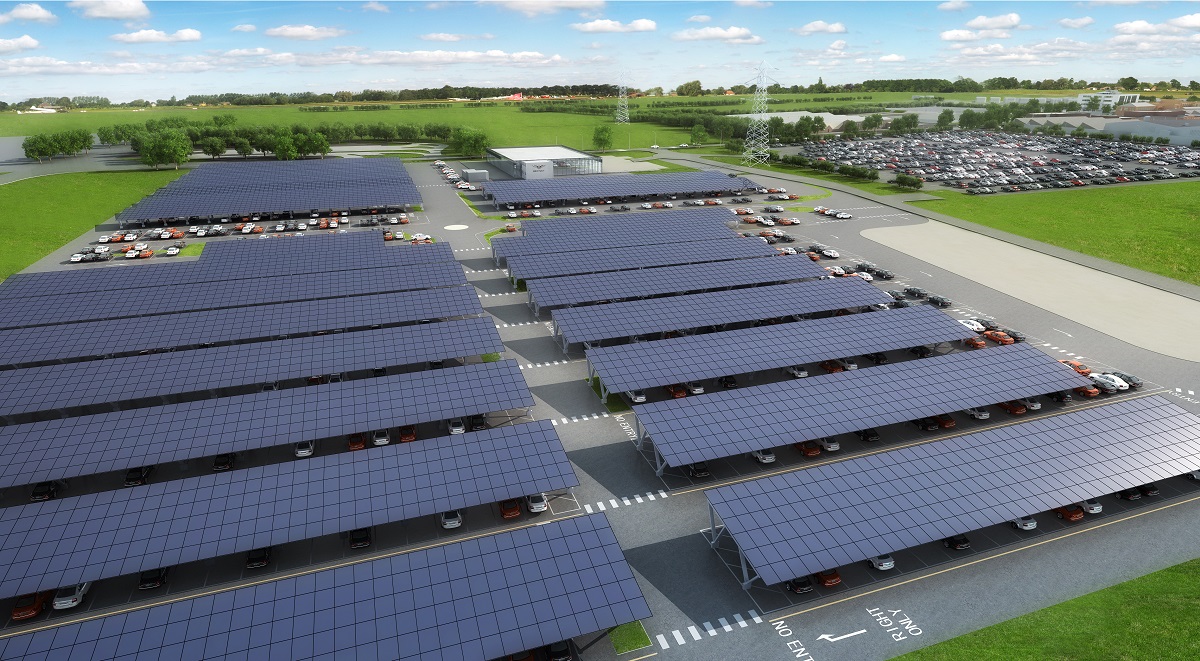 Construction has started at Bentley Motors' 2.7MW solar carport, which stands to be the country's largest when complete.
Solar Power Portal revealed that the project had entered planning in November 2016, but the array is now materialising after the car manufacturer appointed specialist FlexiSolar to conduct the install.
The project is expected to take six months to complete, with FlexiSolar aiming to finalise the system in September this year. Around 10,000 panels are to be fitted to frames sheltering almost 1,400 car parking spaces at Bentley's manufacturing headquarters near Crewe.
Guinness Asset Management – renowned funders of C&I solar projects in the UK – are financing the project under a power purchase agreement with Bentley Motors.
Peter Bosch, member of the board for manufacturing at Bentley, said: "We continue to focus on new initiatives that reinforce our commitment to the environment, whether this is introducing alternative powertrain technologies in future models, or our award-winning work to reduce the environmental impact of our factory.
"This solar installation is another example of how we can make our factory more sustainable by using technological innovation. This helps us produce extraordinary cars with responsibly-sourced materials in an efficient manner, while continually striving to reduce the company's environmental impact."
The carport will take Bentley's on-site solar capacity to 7.7MW having also installed 5MW of rooftop solar in 2013. It remains one of the country's largest commercial solar rooftop installs.
Robert Carpenter, managing director at FlexiSolar, said the Innovate UK-backed firm was delighted to finally confirm details surrounding the project.
"This large scale solar carport system is a clear example of an integrated energy solution; and one that utilises an existing parking area without sacrificing valuable land resources," he said.