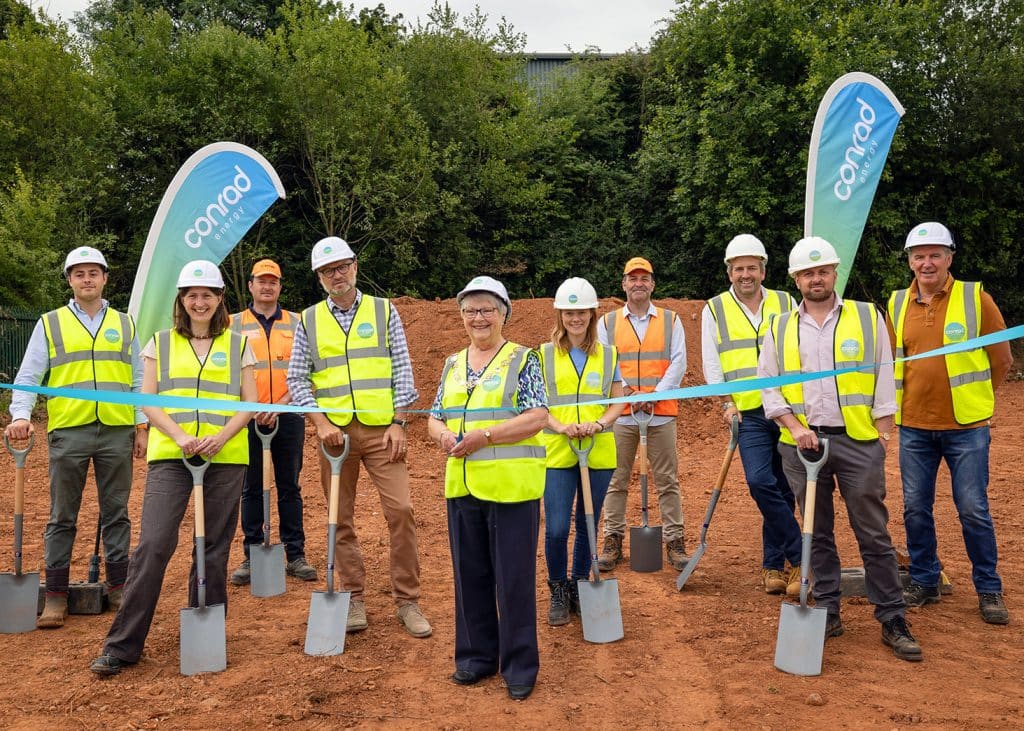 Conrad Energy has started construction of a 6MW/12MWh battery energy storage system (BESS) in Somerset, UK, after local opposition thwarted original plans for a new gas generator.
Conrad Energy broke ground on the project in a ceremony last week attended by the local mayor and councillors. The BESS will be a 6MW, two-hour system made up of Tesla Megapacks and, once completed in November, will help bring Conrad Energy's total operational BESS portfolio to 200MW by the end of 2022.
Councillor Sarah Warren, deputy leader of Bath and North East Somerset Council, and cabinet member for Climate and Sustainable Travel, said: "We are very pleased to be playing host to this significant new battery storage facility from Conrad Energy and applaud the role it will play in creating the smarter and more flexible energy we need to get us to net zero 2030."
The decision to build a BESS unit came after local outcry at Bath and North East Somerset Council's decision to approve a gas-powered generator plant in early 2020. Plans were then put on hold by Conrad Energy later that year as a greener alternative was sought.
The company's chief development officer Chris Shears this week told Energy-Storage.news about the reasons and process of switching the planned technology:
"As an experienced and diligent energy company which operates over 50 facilities across the UK, we fully understand the need to design and operate our projects sensitively and work together with the communities around our sites. We took the decision, in consultation with the relevant authorities, to change the technology at the Midsomer Norton site after the planning had been granted due to the increasing local concerns," he said.
"We were able to secure import capacity for the grid connection and all parties involved through the development of the project agreed battery storage was critical to achieving net zero in the UK and an appropriate technology for the location. For us all to benefit from clean energy, we must be able to store and then distribute it during peak demand periods and also support the stability of the grid which batteries are excellent at doing. Our installation at Midsomer Norton will power the equivalent of 14,000 homes for up to two hours when exporting, so will be a resilient resource to Western Power Distribution."
Instances of local opposition to new fossil fuel projects leading to BESS technology as a replacement are not limited to small projects like this one. A 100MW/400MWh BESS which went online in California in June last year was developed after original plans for a gas peaker plant faced local opposition, as Energy-Storage.news reported.
And whether driven by local, national or economic factors, BESS units are widely being chosen as alternatives to new fossil fuel projects. For peaker plants, BESS projects can be 30% cheaper than gas according to a recent study in Australia.
This story first appeared on Energy-Storage.news.