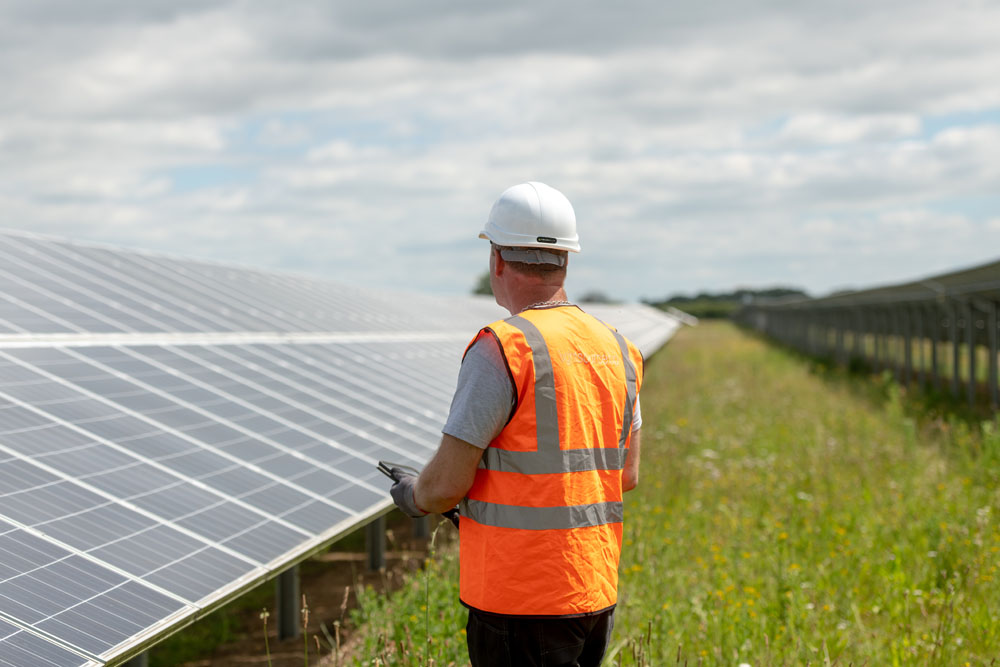 Lightsource bp is to kick off construction of its largest solar farm in the UK to date at the beginning of November.
The 61MWp project at Tiln Farm, Retford, is expected to take 11 months to construct, cost over £40 million and see 120 people employed.
It will be the first Lightsource bp project to go into construction using n-type TOPCon modules, which use a different composition of the materials to reduce losses and improve efficiency.
Additionally, the international solar developer stated it is actively looking at the addition of battery storage at Tiln Farm in the near future.
"Deploying solar in the UK is a key aspect of combatting the energy crisis – the fact that we can deliver a +60MWp project like Tiln in under a year is critical," said Kareen Boutonnat, CEO of EMEA and APAC, Lightsource bp.
"The addition of battery storage is another vital development, helping to dispatch solar to the grid during periods of peak demand. This project is a demonstration of how Lightsource bp is moving at speed to develop sustainable renewable projects, we're supporting the UK's low-carbon transition and climate targets."
Once completed, 50GWh of Tiln Farm's generation will be sold to building products manufacturer Forterra through a 15-year corporate power purchase agreement.
Lightsource bp will invest approximately £560,000 into biodiversity measures as part of the development of the site. This will include 10 acres of the site being left free of panels and turned into a wildflower meadow, and the site being designed to allow for grazing amid the panels.
"These are exactly the type of projects we want to see developed – producing clean energy, creating new jobs and supporting local communities," said Louise Kingham, bp's head of UK.
"Today's announcement is an important milestone and critically one step closer to getting another UK solar farm up and running."
The site forms part of Lightsource bp's target of developing 25GW of solar by 2025. In the UK, the company completed the construction of a 5MW solar PV project for food producer Saputo Dairy for its Davidstow creamery in May and is continuing to build out both its portfolio and pipeline.