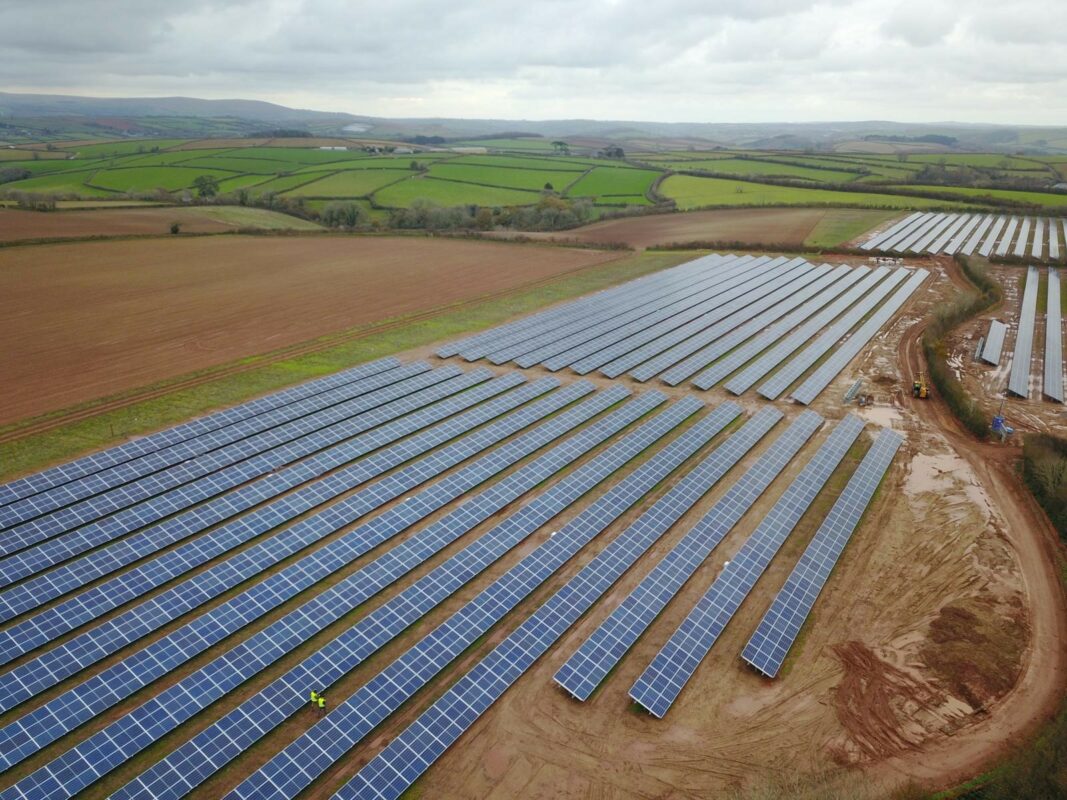 Community Owned Renewable Energy Partners (CORE) and Yealm Community Energy's (YCE) first ground-mounted 7.3MW solar PV farm has been successfully connected to the grid.
Construction of the farm, which is in Creacombe in Devon, began in September 2019 and it has been energized in two stages.
Initially, 4.4MW of capacity that was pre-accredited for the last remaining community feed-in tariff was commissioned in December. At the end of January 2020, the remaining 2.9MW of subsidy-free solar was commissioned.
This is CORE's first subsidy-free site, which it claims to be the first subsidy-free community solar site in the UK, highlighting the competitiveness of solar in the UK currently.
The site will be managed by Bright Renewables, a community owned renewable energy asset manager that was set up with support from CORE.
YCE is planning continued investment in the region, with the launch of an investment offer planned for this summer. This will help support Creacombe and a nearby operational solar farm acquired by CORE in 2017, Newton Downs.
Chair of the YCE, Peter Brown, said he is "very pleased" that Creacombe has been able to navigate the "solarcoaster" and is now generating power.
"Both solar farms will be able to generate enough electricity to supply the equivalent of all the homes in our five local parishes helping to meet our net zero commitments. Equally important, once we have completed the share offer so they are community owned we expect to generate a healthy profit which will be spent locally to grow other exciting initiatives to tackle the climate crisis such as energy efficiency, electric vehicles and more green power generation."
CORE's portfolio of solar farms is now expected to generate several million pounds that can be used to benefit local communities, it says, with nine community solar projects totalling 40MW. In 2019, it invested £12 million in three new solar farms located in Shropshire, Kent and the Isle of Wight that have a combined capacity of 12MW.
André Sarvarian, associate director at Environmental Finance, a social and environmental impact investor that advised CORE throughout the process said they were delighted to have supported Creacombe.
"Creacombe has been developed as a standalone grid-connected project, without the benefit of any pre-existing colocated renewables to draw from, which has required a completely different approach to structuring the project economics for standalone solar. These achievements demonstrate the economic case for subsidy-free community solar in the UK; we have been proud to play a role in further promoting the development of clean energy projects," Sarvarian continued.