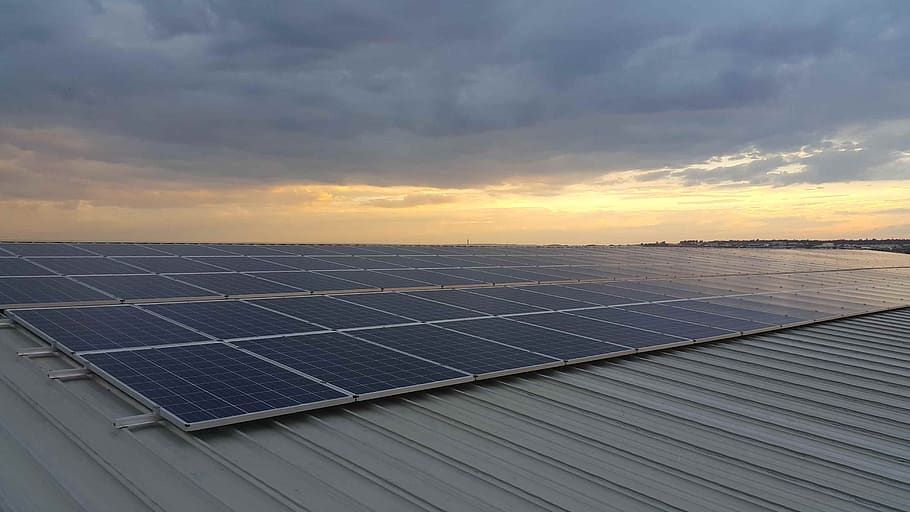 The solar sector will face significant challenges due to the global pandemic COVID-19, as the challenges shift from manufacturing to logistics and demand.
This was the key takeaway from a webinar held by the Solar Trade Association (STA) yesterday (19 March).
It covered the progression of the virus and its impact, beginning with the production of components in China being disrupted in January, slowing supply while demand levels remained stable.
This disruption continued through February with one manufacturer citing as much as a 30% drop in supply, according to the STA. However, demand then began to drop by similar amounts during the month.
But with the situation in China improving, factories are once again running and working to hitting pre-COVID-19 production levels. While there are some minor delays to the production of certain components, supply is expected to largely return to former levels for goods from April or May onwards.
The challenge now is shifting to demand and logistics, with a number of factors coming into play. Moving goods by land has become harder, with trucking issues in Europe and an increasing number of countries closing their borders.
There are a limited number of commercial flights running, as such airfreight has become prohibitively expensive, said the STA, doubling in cost. Freight trains are running from China into Europe to help address this drop in airfreight capacity.
STA chief executive Chris Hewett expanded: "There are multiple issues arising as a result of the outbreak. Members are seeing delays to kit orders as a result of logistical challenges in Europe, a drop in workforce capacity due to workers self-isolating, and scheduled installations and maintenance being cancelled."
Logistical challenges put large projects at risk of being delayed, as they wait for parts and cope with reduced workforces .
Similarly, there has already been a drop in residential PV installations, as well as maintenance of such systems.
A further challenge comes from the wider financial sector, as it falls into turmoil due to COVID-19 and the recent oil price crash. This creates uncertainty that could affect investment, with the cost of capital and low fossil fuel prices making renewable energy difficult to price.
Hewett called on the government to aid the solar sector though this challenging period, saying: "As there is potential for this disruption to go on for many months, we urgently need assurance from the government that it will shore up solar businesses and protect the vital renewables sector. Those undertaking maintenance on solar parks must be classified as key workers, and wage support provided where necessary."
His request echoes others in the energy sector who have called for workers to be deemed as essential, with special provisions from government.
Yesterday, the union Unite issued a statement to this effect, with its national officer for energy and utilities Peter McIntosh saying: "Our members are 100 per cent committed to do whatever it takes to maintain energy and water supplies to UK consumers and businesses at this time of national emergency. This is especially true of vital public services, such as the NHS.
"But we believe that workers in the energy and utility sectors deserve reassurance that, while they are working 24/7 to keep energy and water supplies running smoothly, their children are being well-looked after in a school setting, so they don't have that extra worry."
Guidance issued by the government today established workers in the oil, gas, electricity and water sectors as critical to the continued running of the country throughout the COVID-19 crisis. This ensures childcare provided at schools for those in the electricity sector, but little further information.
Hewett added that the STA were "supporting the industry to navigate unprecedented conditions brought on by the coronavirus outbreak, and liaising closely with the government and Ofgem to ensure business can carry on as close to usual as possible".
For more information about how the solar sector is reacting to COVID-19, see Solar Power Portal's roundup or for global updates check out sister site PV Tech Power's COVID-19 Tracker