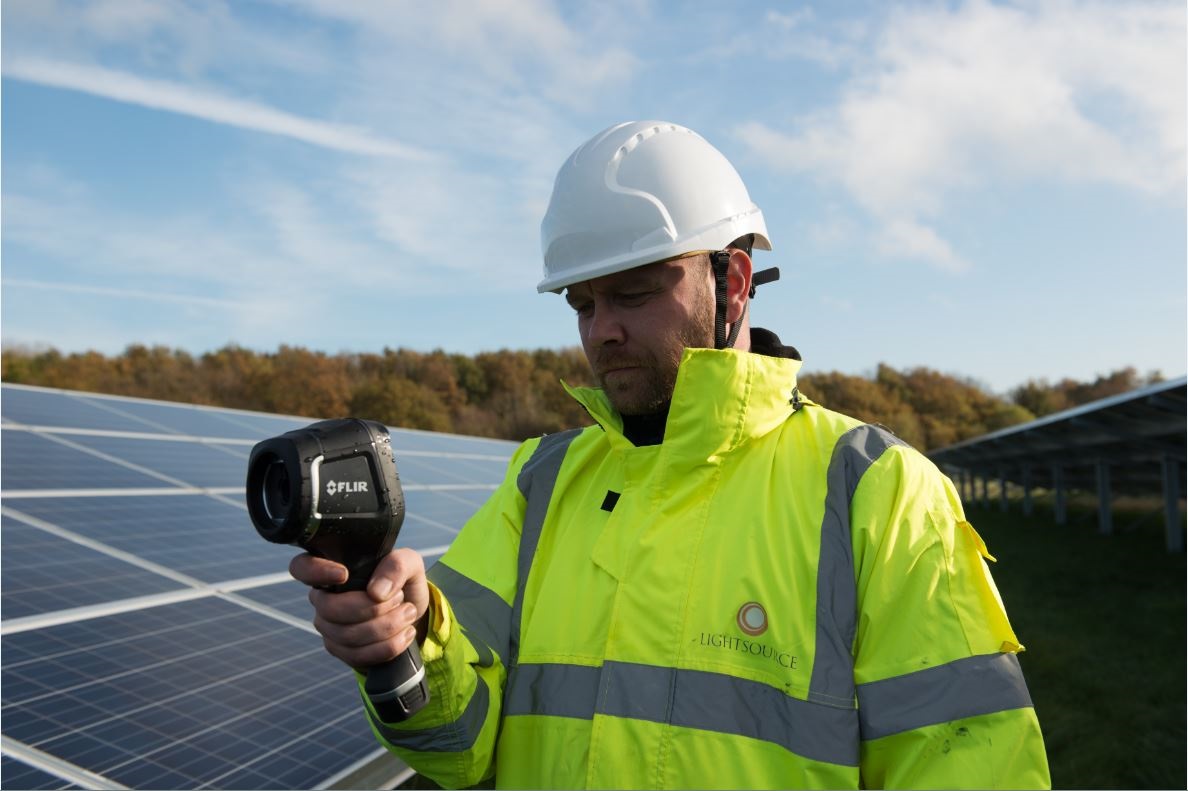 Enhanced data collection and monitoring is becoming increasingly key for owners of UK solar assets, a panel at today's Solar Finance & Investment Europe event has concluded.
Speaking this morning at the conference in London, the panel discussed how data collection and the automated monitoring and predictive maintenance processes it facilitates has become increasingly common, with a flourishing retrofit market emerging for these systems.
Dan Kirk, director at UK asset owner Magnetar Solar, said that computers were the "best tool for dealing with complexity" across asset portfolios acquired from myriad developers using different systems and components, adding that owners "definitely required" significant data.
Other members of the panel agreed, with Solaredge senior director of global marketing Danya Golan stating that her company had witnessed a "global migration" towards more sophisticated collection of performance data.
However Tobias Bittkau, global head of operation services at BayWa r.e., said that it was "not just about data, but how you handle that data", arguing that it had become a "real complex issue" for solar – still a comparatively immature technology and industry – to manage.
Kirk was also mindful to stress that big data collection and analysis would not be able to replace specific tasks and duties carried out by manual operatives.
He told the story of a Magnetar-owned asset that was flagged to have suffered a switchgear failure that was initially thought to place the asset out of operation for more than a week during the summer. An assessment conducted in-person managed to find the route cause of the failure, and the disruption to the plant's operation was minimised.
Nevertheless, the panel concluded that high levels of data were absolutely key to efficient monitoring and operation of assets, particularly over fragmented portfolios. Bittkau said that the kinds of automated processes that are coming to the fore now required a "high level of data".
This, he added, was placing greater importance on the retrofitting of more sophisticated data collection and relay systems into older sites, particularly those built under lucrative legacy feed-in tariff rates.
Golan added that the older the site was, the more sense it made for owners to invest in upgraded data systems to optimise performance.
The SFI Europe conference continues over the next two days, concluding on Thursday 2 February. Tickets for the remaining days are available, priced at £1,000 for one day and £1,500 for two days. Booking can be completed here.