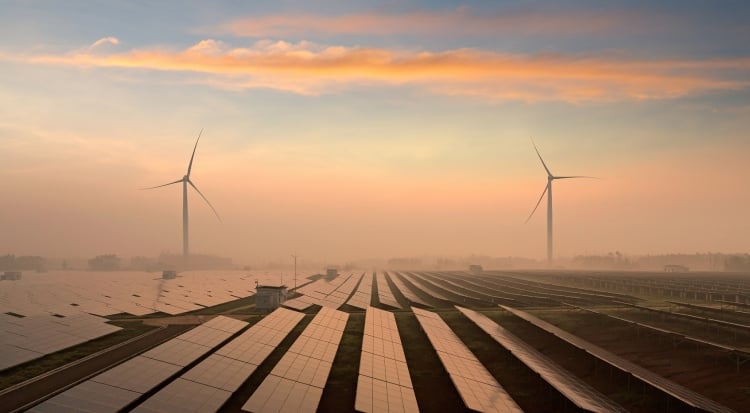 The Government's new report confirming solar to be the cheapest way to generate power has been described by Solar Energy UK as a "wake-up call for opponents of net zero."
Last Friday (4 August) the Department of Energy Security and Net Zero (DESNZ) revised estimates of levelised costs for the first time in three years in its Electricity Generation Costs report, pricing the levelised cost of solar for projects commission in 2025 at £41/MWh – down £6 in three years.
This is roughly 35% cheaper than the costs predicted for combined-cycle gas turbines (CCGTs) in the same period at £114/MWh.
Moreover, the price of solar is forecast to decrease with time falling to an estimated average of £30/MWh or as low as £26/MWh according to the lowest estimated.
CCGT on the other hand is only expected to rise, increasing to £165/MWh in the same period.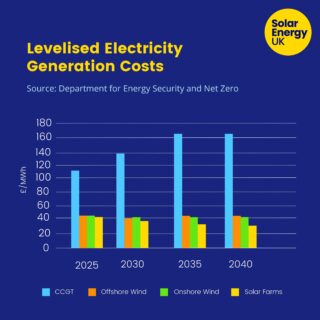 According to Solar Energy UK the cost of solar could be even lower than these estimates as DESNZ's report "the benefits of sharing grid connections with battery energy storage systems, an increasingly common aspect of solar farms."
Chis Hewett, chief executive of Solar Energy UK said: "This is yet another ringing endorsement of solar energy in the UK and further justification for the Government's target to reach 70GW of capacity by 2035. In Britain, power generated by the sun is now a third of the cost of power made from burning gas and it will only get cheaper. The fastest way to permanently drive down energy bills is to build more renewables."
The changes reflect an earlier report by the consultancy WSP which cut capital costs for solar farms from £730 to £615 per kilowatt.