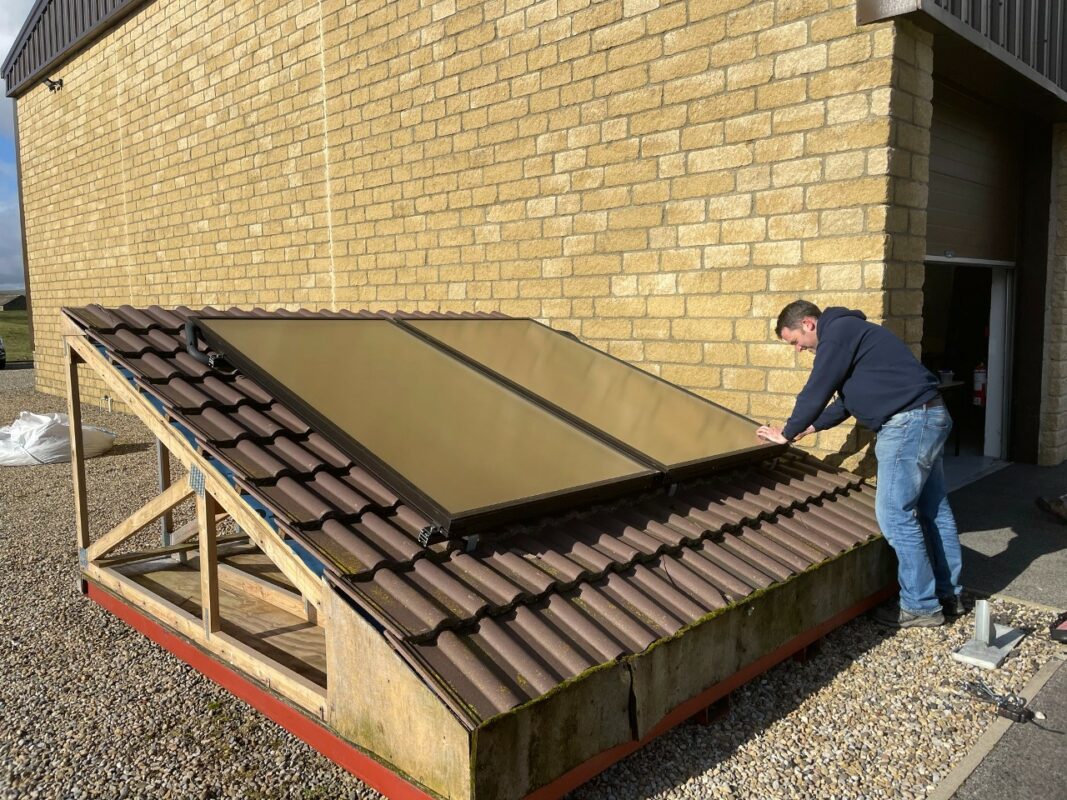 The rapid development of battery storage systems over the last 20 years has meant we now have an innovative and developed technology that will be a game changer in terms of our journey towards net zero 2050.
At grid level, electrical energy storage systems (EESS) will contribute to a more flexible and efficient electricity supply that can meet the needs of a complex, low-carbon society. As the use of renewable energy sources increases, the ability to store energy means that supply and demand can be stabilised and managed – something that was widely discussed at the recent COP26 climate summit.
On a smaller-scale, EESS is set to become increasingly popular in domestic settings, as homeowners look for more cost effective and sustainable ways to meet their energy needs. Alongside a domestic solar photovoltaics (PV) system, a home battery system allows residents to use the energy they generate, which is more cost effective than exporting surplus energy to the grid and then buying it in during peak times.
In the UK, roughly 3.3% of homes have solar PV panels, equating to around 970,000 properties, according to a 2020 government report. With uncertainty ahead, small-scale residential renewable generation combined with EESS enables consumers to become self-sufficient and mitigate the risks of renewable energy generation while giving them a greater choice as to when they store and when they use energy from their supplier.
Solar and battery projects in the UK and beyond
Halifax-based housing association, Together Housing, recently installed solar panels and smart battery systems across 250 homes as part of a wider aim to create solar capacity of up to 50MW across up to 17,000 of its properties. Data collected over the course of one year suggests average savings of 625kg CO2 and £300 per property per year. The addition of battery storage to solar PV panels is the key here, enabling connected homes to use self-generated electricity day and night to meet up to 80% of their electricity needs
German micro-generators are embracing the benefits of battery storage, something which will hopefully set a precedent for the UK and other countries to follow. The introduction of the Smart Export Guarantee (SEG) in the UK may go some way to incentivise battery installations because payments under the scheme are generally lower than the Feed-in-Tarriff (FiT) and suppliers can set their own tariffs.
Last year, there was a sharp rise in demand for residential EESS in Germany and an estimated 270,000 households are now reaping the rewards of small-scale renewable generation and battery storage. Driven by falling prices and government incentives, around 70% of German solar PV systems are installed alongside a battery and residential storage represents around 2.3GWh of storage capacity across the country.
High installation standards
Standards are critical to the growth of any new technology, allowing the industry to deliver the best outcomes for early investors and ensuring the low-carbon future achieves its potential.
In 2020, the Microgeneration Certification Scheme (MCS) published the first Battery Storage Standard (MIS 3012) which sits alongside its certification of other microgeneration technologies, including solar PV. The standard outlines the installations requirements for MCS certified installers responsible for the supply, design and installation of EESS.
MIS 3012 covers installations up to 50kW and Electrical Energy Storage System (EESS) classes 1-4, which are defined as:
Class One: all the components are in the same enclosure, or multiple enclosures from the same manufacturer but with no visible direct current (DC) cable
Class Two: battery modules and inverter are in separate enclosures linked by a DC cable but both components from the same manufacturer
Class Three: the same as class two, but the battery modules and inverter are from different manufacturers, requiring the installer to determine compatibility
Class Four: all components, including battery modules, safety devices and inverters, could all be from different manufacturers but are selected and assembled by the installer to be compatible with each other
Training options for electricians
Skilled and qualified installers are absolutely crucial to the delivery of low carbon technologies. To take advantage of growing markets and deliver lasting solutions for customers, reputable installation companies will need to be MCS accredited and properly trained and qualified.
Engineers who see business potential in battery storage can take LCL Awards Level 3 Award in the Design, Installation and Commissioning of Electrical Energy Storage Systems, which covers all the key installation requirements, including identification of equipment, arrangements and operating modes, design, installation, initial verification and handover.
This qualification is ideal for practicing electricians who work on properties which generate electricity through renewable means, such as solar PV and wind power. Customers will benefit from installers' expertise in specifying the best storage solution on a case-by-case basis, allowing them to get more value from their renewable electricity generation, reducing bills and ensuring system efficiency.
Bright future
We must face-up to uncertain supply and cost issues when it comes to power. Rising fuel prices, climate change fears and at the time of writing, unstable world relations, all put the ease at which we electrify our buildings into question.
Homeowners and businesses will increasingly be looking for ways to remove themselves from this instability – battery storage is a key part of this process and offers a bright future for the buildings that can take advantage and the installers trained to facilitate its deployment.