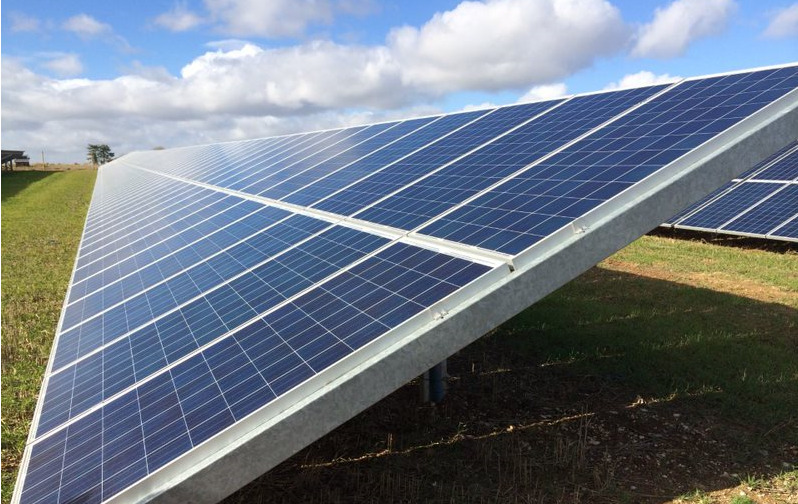 Downing Renewables & Infrastructure Trust (DORE) has acquired a 96MWp portfolio of UK solar PV assets for £42 million.
It is made up of 13 ground-mount sites across mainland Britain with a total capacity of c.73MWp, 28 commercial rooftops with a capacity of c.10MWp and seven residential rooftop portfolios across Northern Ireland with a total capacity of c.13MWp.
These Seed Assets were identified in the company's portfolio in November 2020, when it announced plans to raise £200 million through an initial public offering (IPO) to invest in a portfolio of renewables.
In December, DORE raised £122.5 million through IPO on the London Stock Exchange. The acquisition of the solar portfolio is its second with this funding, having acquired a hydro asset in January. Additionally, it has entered into exclusivity to acquire a c.40% stake in a 100MW windfarm in Sweden, with £102 million of the raise now deployed.
The UK solar portfolio assets have an average operating rack record of six years, and as of 31 March 2020 had generated revenue of £12.5 million and EBITDA of £9.9 million. They will contribute significantly to DORE's target dividend yield going forwards, the company said.
Tom Williams, head of energy and infrastructure at Downing LLP, said together this solar acquisition, the recent hydro acquisition and the windfarm exclusivity agreement, "encapsulates DORE's strategy of diversification by geography, technology, construction stage and revenue".
"Together, it provides strong, stable, diversified and high-quality earnings that will underpin DORE's dividend and NAV for years to come."
The Seed Assets acquisition follows Downing LLP signing a new power purchase agreement for two of its solar farms in Devon in January.