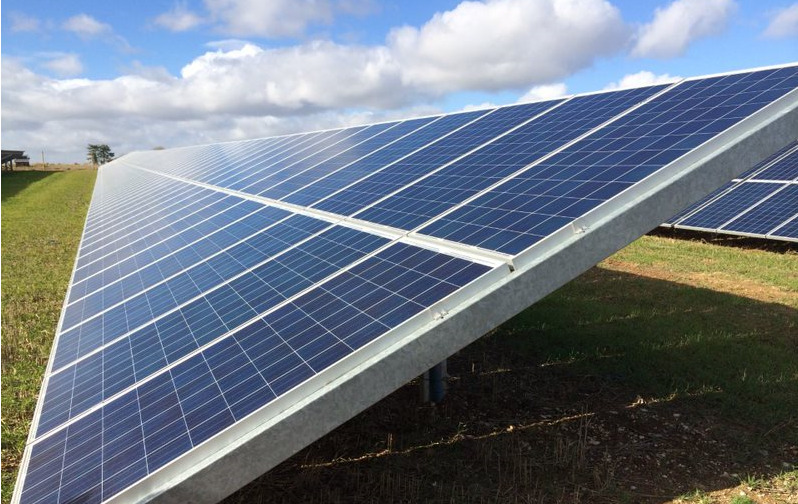 Downing LLP has established a new renewable energy project development business, focused on building a pipeline of solar, wind and battery storage projects in the UK.
These projects will then be offered exclusively to Downing managed funds and vehicles, such as the Downing Renewables & Infrastructure Trust. The development business is looking to create a pipeline that generates an annual investment quantum of around £100 million for these.
Tom Williams, partner and head of Energy & Infrastructure at Downing LLP said it will be a "huge benefit to those of our investment vehicles focused on energy generation and storage".
A new team has been appointed to run the development business, led by Tony Gannon as head of development. He joins the company from ScottishPower Renewables, where he was responsible for leading the development of a 1GW solar and battery storage pipeline, as well as the delivery of an onshore construction portfolio that includes solar PV, battery storage and wind.
Gannon is being joined by Chris Coates and Derek Wilson, in the roles of project engineer and project support lead, respectively. Coates has previously held roles in electrical engineering, grid and project delivery teams, and Wilson has held roles in project support for both Shell and ScottishPower.
The team – which will be based in a newly opened office in Glasgow – will be further expanded in the coming months.
"Downing is very much leading the way with their renewable energy investment strategy," said Gannon. "My team and I are excited to introduce new pipeline opportunities and continue the great work that Downing is doing in the renewable energy space."
Projects developed by the new arm of Downing will add to a 96MWp portfolio of UK solar PV acquired by the company's Renewable and Infrastructure Trust in March. The acquisition for £42 million utilised funding raised through an IPO on the London Stock Exchange in December 2020.
In February, Downing LLP announced its first utility-scale battery storage site in the UK, with a 50MW/53MWh project in Nursling, Southampton.