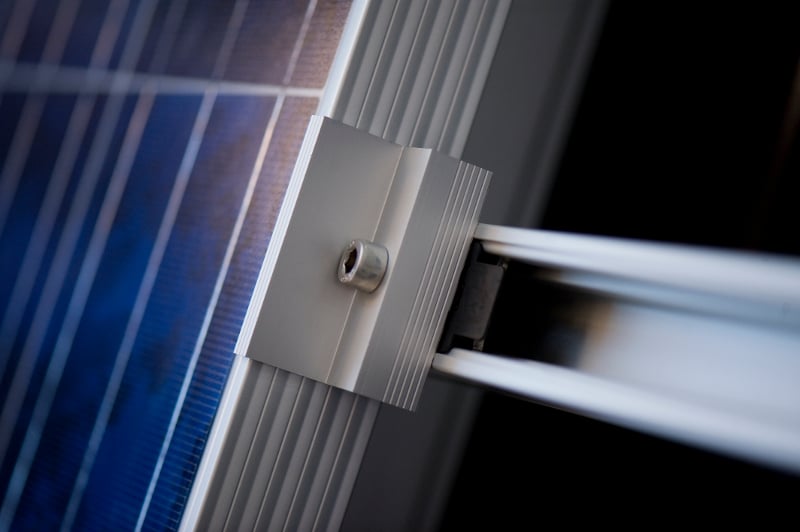 Machynlleth-based renewables firm Dulas has pointed towards a "significant" commercial and new build PV pipeline as it looks to bounce back from a difficult 2016.
Earlier this month Dulas filed its financial results for the year ended 31 December 2016, within which it discussed how the company's solar business had been "hard hit" by abrupt changes to the feed-in tariff which came into effect in February that year.
Dulas' solar business had performed below expectations as a result, forcing the company into a change of tack.
Total company turnover for the year stood at £9.4 million, nearly 20% down on the £11.8 million it recorded in the previous year. However Dulas' UK turnover provided a significant drag on its performance, nearly halving year-on-year to £4.8 million.
The business has since targeted the commercial and new build sectors due to these specific markets being driven largely by factors other than the feed-in tariff.
This change resulted in business picking up before the year's end with Dulas now possessing a "significant" potential pipeline to pursue over the course of the year.
Meanwhile, Dulas also discussed the closure of the BayWa r.e. Solar Systems business of which it owned a 10% equity stake.
BayWa r.e. in June said it had taken the "very difficult" decision to close its UK-facing wholesale solar operation, ceasing operations at the end of last month.
Dulas said that its investment, previously estimated to be valued at around £220,000, had been impaired to £60,000, with the remaining £160,000 to be listed on the firm's profit and loss account.