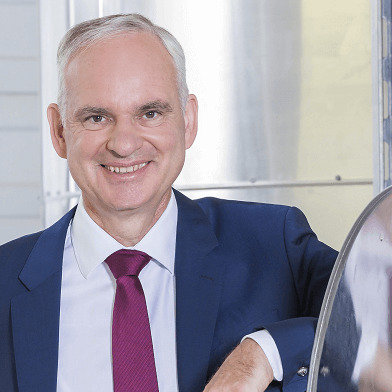 E.On chief executive Johannes Teyssen has backed the firm's nascent solar-plus-battery business to grab market share in the UK and fired a salvo at the Conservative party's proposed energy price cap.
Speaking at yesterday's FT Energy Transition Strategies event, Teyssen said that in the absence of other energy generation technologies such as nuclear he expected to see "tremendous growth" in batteries.
"We sell solar-plus-batteries now and we've had a big uptake in the UK, and we have meaningful market share already in Germany.
"We need as much distributed generation as possible and not centralised generation because it's counterintuitive to just focus on big power plants and solar farms. We should as much as possible have [small-scale generators] that are integrated into the system," he said.
E.On formally launched its solar-plus-battery offer last month, a consumer-facing offer to both E.On customers and non-customers, proposing a rooftop solar installation that's paired with a domestic battery and management system.
It has since marketed the offer nationally, including through its advertising partnership with broadcaster BSkyB.
It puts the energy utility in direct competition with other entities selling whole-home renewable solutions such as Moixa and PV Kits Direct and EDF's SunPlug product launched alongside Lightsource, with other solutions also said to be in development.
Meanwhile Teyssen also had some direct words for the Conservative Party amidst their proposal to install a cap on domestic energy prices. Describing the concept as an "amazing" way to treat energy, Teyssen added: "For a country that has built the liberalised energy world… to just have state intervention? I sometimes wonder if I'm in France or in England?"
However Teyssen did state his commitment to the UK energy market, describing it as a "great place to be" in spite of looming Brexit uncertainty.
On the Brexit front Teyssen said the situation was a "reality that we need to accept" and implored relevant parties to find the "best solution", adding: "I just hope that everybody is calmed down a bit and that the UK's connection to Europe is as good as possible."