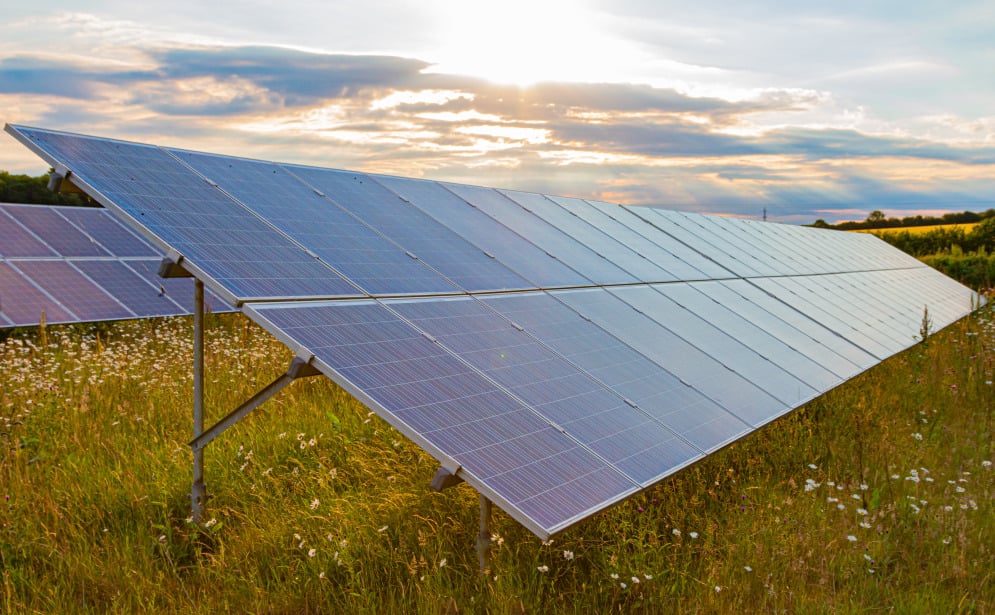 EDF Renewables UK is moving forward with its proposed development of a 49.9MW solar farm, with a public consultation now open.
The East Stour Solar Farm is to be located on farmland south of the M20 and north east of Adlington, with EDF also considering installing a battery energy storage system on land between the solar farm and Sellindge Substation through its battery storage subsidiary Pivot Power. EDF acquired Pivot Power in 2019, with the move designed to strengthen EDF's position in the energy storage market.
The consultation on East Stour is to run until 9 August, with opinions from the public to inform EDF's detailed plans for the solar farm.
James Lyons from EDF Renewables UK said: "We are looking forward to presenting our early design proposals to local people and hearing their feedback."
It forms part of a string of UK solar farms in development from the French energy giant, having received planning permission for its first large-scale UK solar development – the 49.9MW Sutton Bridge development – in March.
Alongside Sutton Bridge, it announced two 49.9MW solar farms – Tye Lane and Bloy's Grove – in 2020, while earlier this year it acquired the 49.9MW Burwell solar farm from AGR and the 49.9MW Porth Wen from Countryside Renewables.