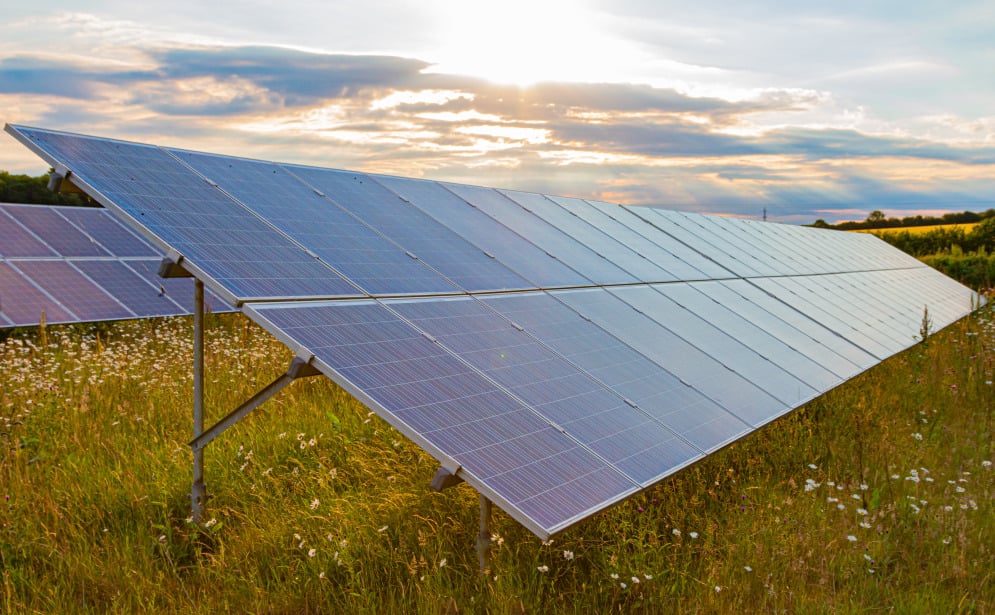 EDF Renewables is looking to develop a 49.9MW solar farm at Tye Lane near Bramford.
The farm – if granted planning permission – would provide a community fund of up to £10,000 annually for its 35-year lifetime.
It would also underpin plans to install electric vehicle (EV) charging infrastructure nearby, EDF said, which would benefit local EV users through the provision of "affordable, rapid charging".
Ecological and other feasibility surveys have been carried out by EDF, which is now consulting with local people about the site. The public consultation is set to close on 27 November, with a planning application to be submitted to Mid Suffolk District Council before the end of 2020.
EDF Renewables director of solar and onshore wind development, Mark Vyvyan-Robinson, said the site is "excellent" for a solar farm due to it being "suitably sunny" and having a nearby grid connection.
"This project will enable us to contribute to the UK's green economic recovery from COVID-19 and help the country reach its net zero targets."
The company is currently planning to almost double installed renewable energy capacity from 28GW to 50GW by 2030, having made plans to deliver 200MW in partnership with Octo Energy.
It also recently acquired Wexford Solar Limited, including its eight solar projects totalling around 100MW of Irish solar.
The Tye Lane solar farm would be EDF Renewables' latest ground mount solar farm in the UK, having unveiled its first – the 49.9MW farm next to Sutton Bridge Power Station – earlier this year.