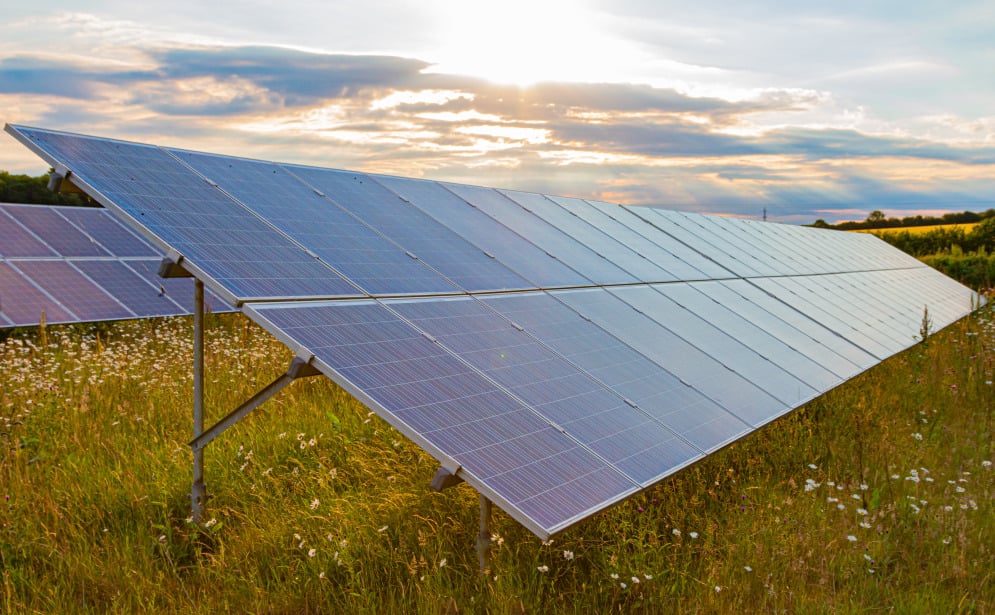 EDF Renewables has announced another 49.9MW solar farm, as it continues its UK solar push.
It is planning to develop the solar farm – Bloy's Grove – on a site between the villages of Swainsthorpe and Mulbarton, just south of Norwich, in South Norfolk.
The company has already carried out a number of ecological and other feasibility surveys, and is now consulting with the local community online and via postal engagement ahead of submitting the planning application next year.
EDF Renewables director of Solar and Onshore Wind Development, Mark Vyvyan-Robinson said it was an "excellent site" at Bloy's Grove, adding it was "suitably sunny and with a nearby grid connection."
"EDF Renewables is an experienced renewables developer and Bloy's Grove is one of a number of solar projects we have planned in the UK. This project will enable us to contribute to the UK's green economic recovery from COVID-19 and help the country reach its net zero targets."
As part of the project, there will be a number of moves to improve biodiversity at the site, including planting more hedgerows and trees, installing beehives, and setting land aside for grasses and wildflowers where appropriate. The actions to support biodiversity will be established in consultations with South Norfolk District Council.
Along with the biodiversity benefits, EDF will also contribute £10,000 to a community fund annually for the 35-year lifetime of the project.
The Bloy's Grove site has been announced less than a month after EDF Renewables said it is looking to develop a 49.9MW solar farm at Tye Lane near Bramford, citing a similarly "excellent" site as well as community and biodiversity benefits.
In July, EDF Renewables announced that it was set to develop a 49.9MW solar farm next to the Sutton Bridge Power Station, in Lincolnshire, marking its first ground-mount site in the UK.
The company is currently planning to almost double installed renewable energy capacity from 28GW to 50GW by 2030, having made plans to deliver 200MW of solar in partnership with Octo Energy.
The public consultation for the Bloy's Grove site is set to close on 11 January 2021, after which EDF Renewables intends to submit the planning appreciation to South Norfolk District Council.