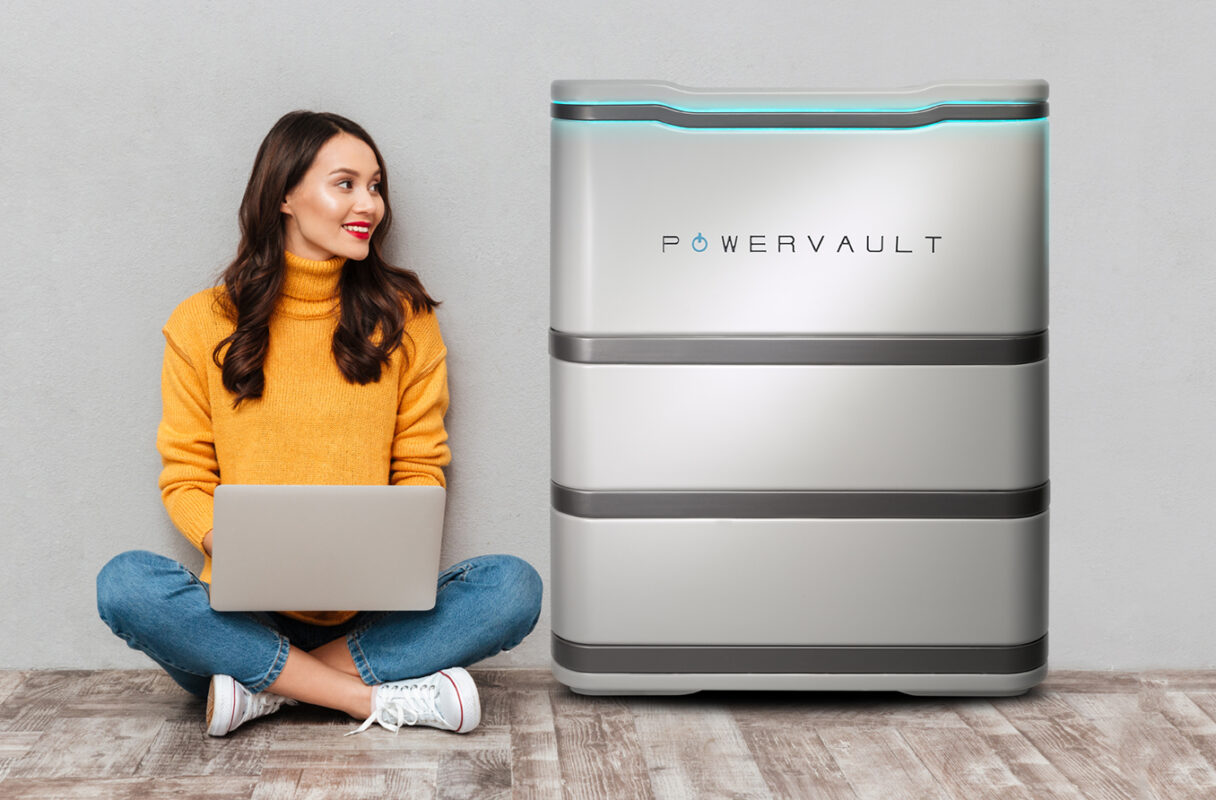 EDF Energy is to target the UK's solar households with a discounted offer of battery units from Powervault in exchange for them signing up to a ten year contract allowing the supplier to use the storage capacity in the energy services market.
The new partnership is offering existing solar PV owners as much as £2,000 off the cost of a home battery system if they sign up to EDF Energy grid services. If taken up, this will allow the energy stored in a Powervault 3 battery to form part of an aggregated network that can be used to help balance the grid.
This pool of battery capacity will be used to support the grid at times of peak energy demand and to distribute excess energy to the batteries to store when there is more energy being generated than required.
Discounts of £1,560 and £2,060 will be available on Powervault's 4.1kWh and 8.2kWh batteries respectively until 31 March 2019, although this date is subject to change in response to demand or changes in the market.

EDF Energy has stressed that customers do not have to sign up to an energy tariff with the supplier as the battery and energy service offer is a separate contractual relationship.
Jean-Benoit Ritz, director of innovation and Blue Lab at EDF Energy, said: "As the UK transitions to a low carbon future, we are seeing fantastic opportunities for consumers to be involved in this journey.
"Through our grid services, householders with solar PV will be able to become part of a national network of small-scale batteries that will help balance demand for electricity on the grid, whilst enabling them to save money by making the most of the solar energy they are generating."
The Powervault 3 can be installed with any existing solar array owing to its built in smart, hybrid solar inverter, and comes with a portal to help customers track their solar generation, battery capacity and energy usage on a daily basis.
On top of the savings available on these upfront costs, Powervault says customers who've installed a Powervault 3 to store solar energy can expect to save up to 50% on their energy bills.
The offer, which is being targeted at the million domestic customers with solar panels in the UK, is seeking to build capacity for EDF Energy's PowerShift platform. This will be used to access demand side response schemes as well as wholesale market trading, with Powervault providing intelligent aggregation capabilities via its cloud system.
The deal with Powervault is the latest move by EDF Energy to bolster the ranks behind its Powershift platform, having signed a deal with Upside Energy to use its cloud-based systems in conjunction with the platform to deliver flexibility from its business customers.
The supplier also recently partnered with Nissan to launch a new energy storage proposition using second life batteries, using Powershift to quickly release stored electricity into the grid under DSR schemes in the UK.