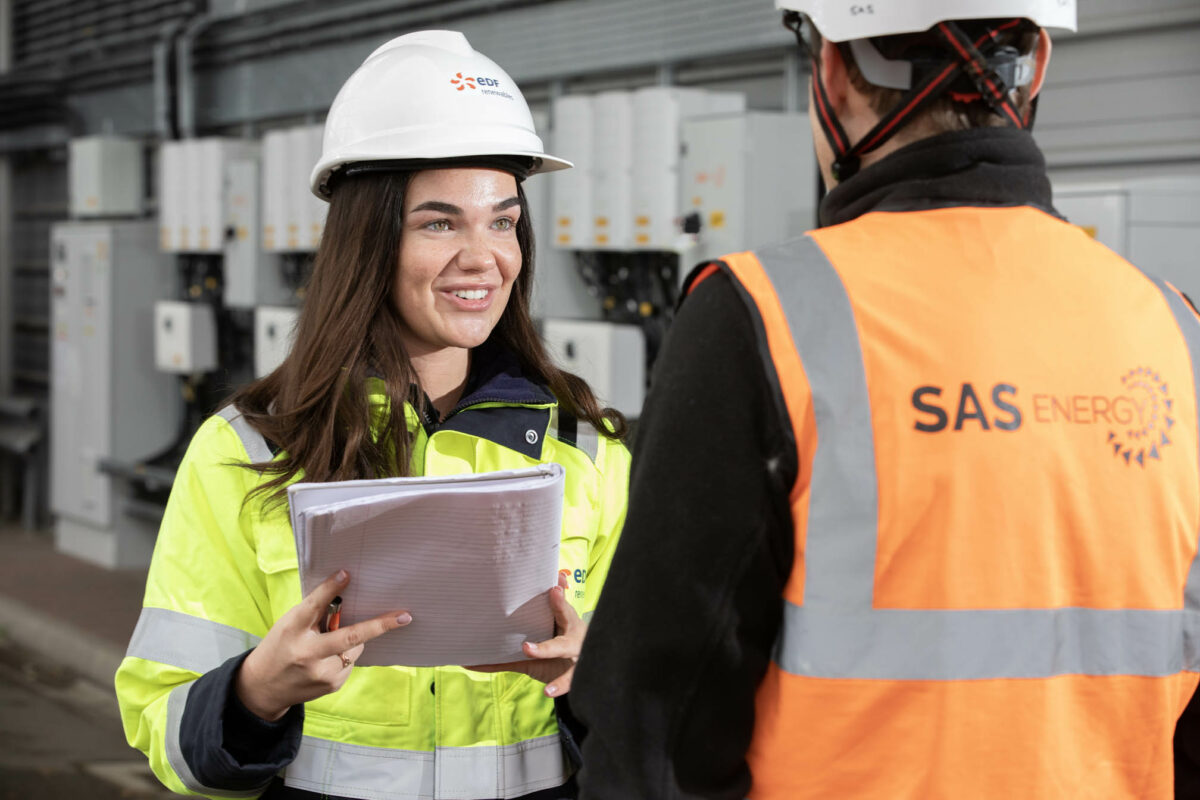 EDF Renewables UK has announced the purchase of commercial and industrial (C&I) solar specialist SAS Energy.
The company says it hopes to strengthen its position within the C&I sector to help more businesses to decarbonise their energy usage.
SAS Energy became a wholly owned subsidiary of EDF Renewables UK on 15 September, bringing its team of 30 solar experts and a portfolio of 45 projects in development and construction.
SAS Energy previously completed the installation of rooftop solar PV with EDF Renewables at Safran's Pitstone manufacturing facility. SAS Energy acted as the main contractor on the project, fitting more than 2,100 roof mounted panels, which is expected to cover 47% of daytime electricity used at the site from May-September.
Matthieu Hue, chief executive of EDF Renewables UK, said: "Our mission is to create a future where clean energy powers all parts of our lives so we are delighted to have the team at SAS Energy join our Commercial and Industrial Renewables team to support the ever-increasing number of businesses that are looking to decarbonise their operations."
"The acquisition of SAS Energy will allow us to accelerate our growth and build on an already healthy pipeline of projects by benefitting from their experience of successfully installing renewables for commercial clients over many years. This is part of the range of investments EDF Renewables UK is making to help British businesses and households cut their carbon emissions and energy bills."
EDF Renewables UK already has more than 45MW of C&I solar projects currently in construction and development. The acquisition of SAS Energy will help add funded projects across solar, electric vehicle (EV) charging and battery storage for commercial clients.
Gareth Simkins, senior communications advisor at Solar Energy UK, congratulated EDF on the announcement.
Rachael Kyle, head of the C&I renewables team at EDF Renewables UK, said: "We are looking forward to working with the SAS Energy team and EDF Business Solutions to expand our offering and reach a larger proportion of the UK Commercial and Industrial market; with enhanced delivery making onsite renewables projects more cost effective and accessible for our customers."
Nick Porter, Managing Director of SAS Energy, said: "From the start, our purpose was to help businesses play their part in the fight against climate change by taking advantage of the benefits offered by solar. From our existing relationship with EDF Renewables UK, it is clear that they share this vision so we're incredibly excited to join such a well-established leader in renewables."
Matt Nunn, Director of EDF Business Solutions, added: "Our increased in-house capability with SAS Energy will enable us to deliver on-site solar projects more efficiently, to a wider range of business customers. We are excited to be able to help more customers on their journey to Net Zero, through solar energy." With the acquisition complete, EDF Renewables UK is now focused on ensuring that there is a smooth transition while maintaining pace on existing projects.
EDF Renewables recently won planning permission for a new 57MW grid-scale battery energy storage system (BESS) in Braintree, Essex. In July, the company was granted approval for a 49.9MW solar farm in Northamptonshire, and unveiled plans for another solar farm of the same size in Cornwall.